This event has ended
Date:
Time:
-
~ presents ~
Francesca Cilea's
Adriana Lecouvreur
1:55pm Saturday, January 12th
at the
Cineplex Cinemas
Sydney, NS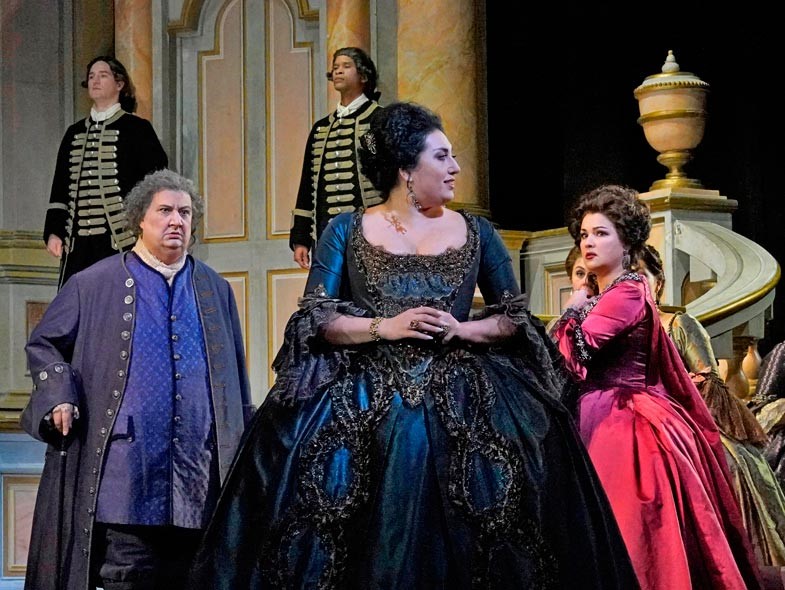 SYNOPSIS
Act I Paris, 1730.
Michonnet is fielding various complaints backstage at the Comédie-Française. Maurizio and Adriana declare their love and arrange to meet after the performance. Maurizio receives a letter from the Princess of Bouillon. He decides that he must meet her and breaks his appointment with Adriana. She accepts an invitation to a party at the prince's home.
Act II
When Maurizio arrives, the princess notices the violets that Adriana had given him. To allay her suspicions, he gives them to her. The sound of the prince arriving surprises them, and Maurizio hides the princess. When Adriana arrives, Maurizio asks her to help the woman escape. In her haste, the princess leaves her bracelet behind.
Act III
The princess recognizes Adriana's voice as that of the woman who helped her. She tricks her into believing that Maurizio has been killed, but soon, Maurizio arrives. The princess and Adriana exchange taunts, and the princess attempts to distract everyone by inviting Adriana to perform a speech from one of her roles. Adriana aims her lines straight at the princess, and her rival is consumed with rage.
Act IV
Members of the Comédie Française visit Adriana to persuade her back to the company. A package marked "from Maurizio" arrives. In it are the violets, now withered. She kisses them and throws them in the fire. Maurizio arrives proclaiming his devotion for Adriana. She suddenly becomes delirious. The princess has taken her revenge: She sent the violets and laced them with poison. Adriana dies in Maurizio's arms.