Our 50/50 draw proceeds are divided among the 9 Hospital Foundations across Cape Breton.
That means your support can benefit the
Cape Breton Cancer Centre in Sydney,
The Veterans Units in Sydney Mines and Glace Bay
The Physio department at Sacred Heart
Ambulatory Care in Strait Richmond
and every Hospital in between!!
It would be impossible to list the numerous areas within our Healthcare System across Cape Breton that will be impacted by YOUR Hospital Foundations of Cape Breton 50/50 purchase
 Tickets available at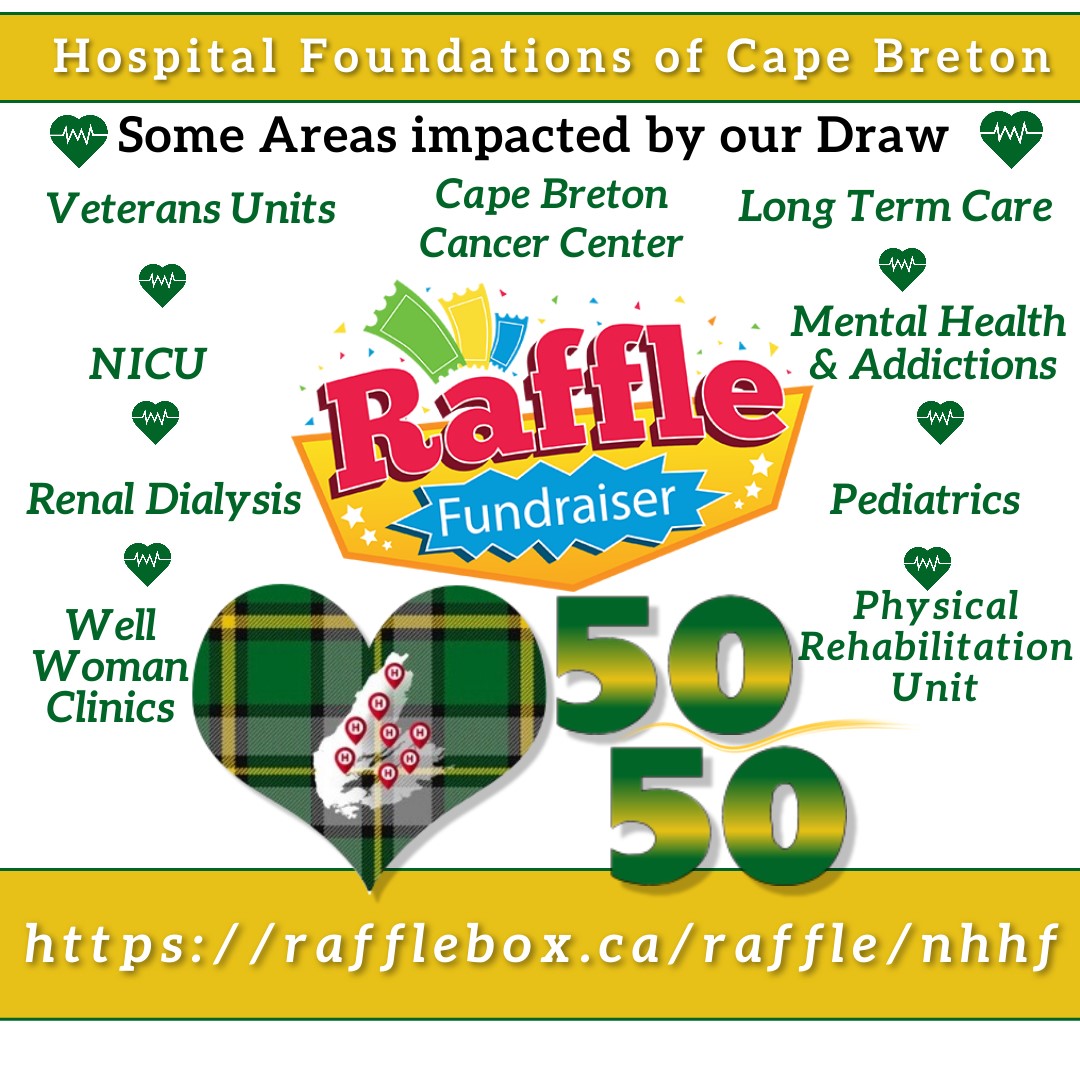 New Waterford Consolidated Hospital Charitable Foundation
Inverness Hospital Foundation
Tickets available at