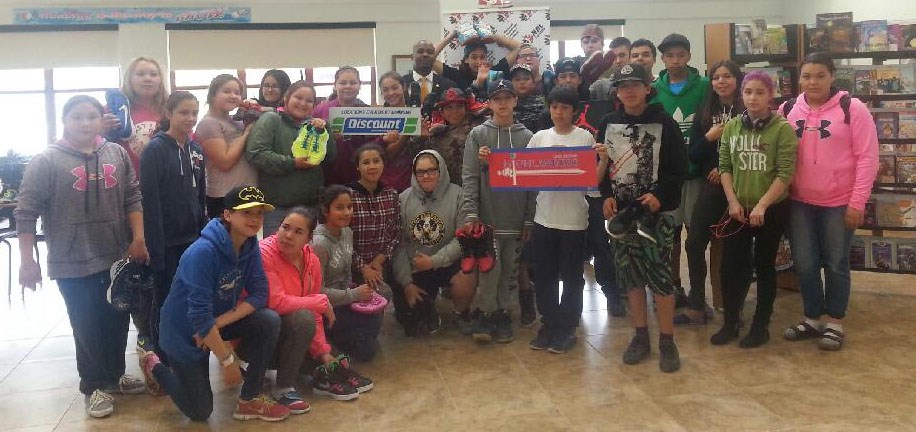 A brief meeting between Tyrone Levingston and Dawn Stevens to discuss youth fitness turned into a shoe drive that collected over 300 pairs of shoes in less than 30 days.  Cape Bretoners never seem to stop giving.
Tyrone Levingston is President of the Cape Breton Highlanders Basketball team.  Community outreach and youth fitness is a personal mission for Levingston, as it will be for the professional basketball team he is launching in Cape Breton.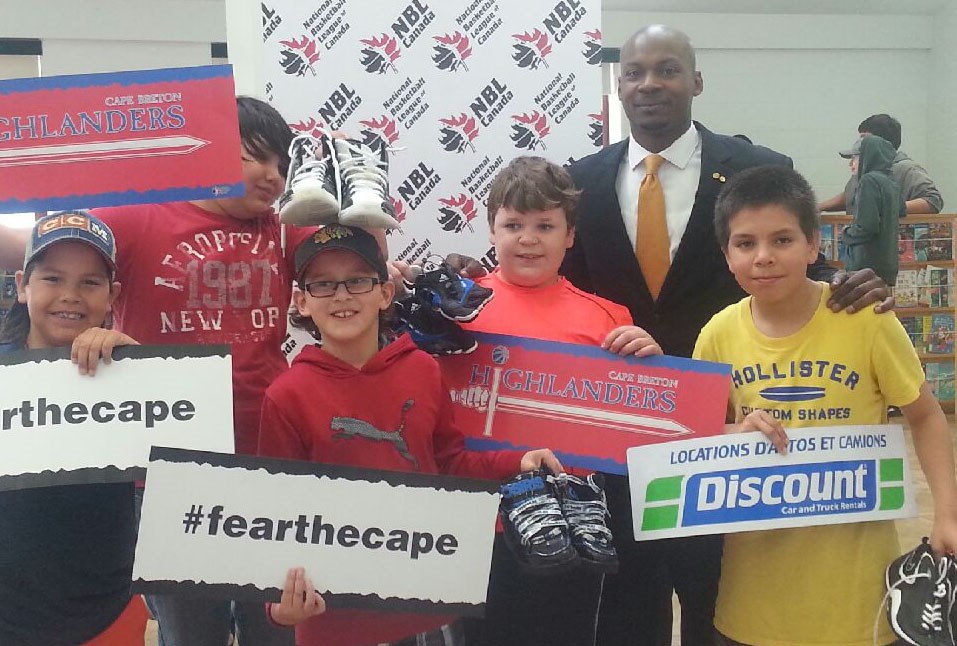 Tyrone Levingston (wearing the suit and tie) with youth participating in the shoe drive.
Dawn Stevens is Principal of the Eskasoni Elementary and Middle School.  Stevens wants to encourage her students to be more physically active, but athletic shoes are expensive, and kids outgrow them quickly.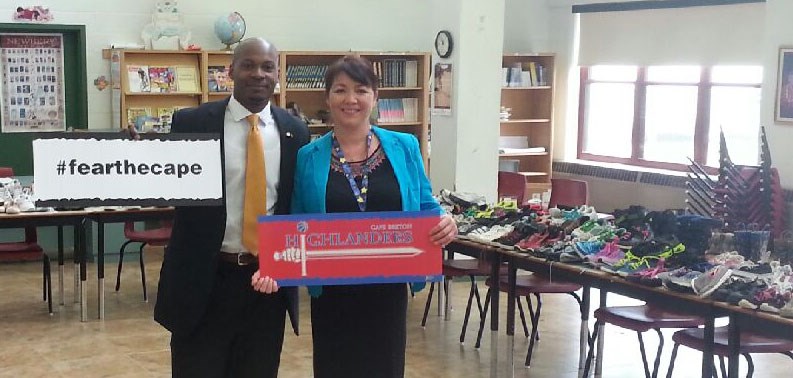 Tyrone Levingston and Dawn Stevens
As Levingston describes, "Athletic shoes are designed to allow for more active play, while reducing the chance of injury. Young people are constantly outgrowing their shoes, and athletic shoes are very expensive to keep replacing."
Levingston set out to solve this challenge by partnering with Tammy Burton of Value Village.  Burton agreed to donate a number of shoes and for Value Village to be a drop off point for members of the community to donate new and used shoes.

Levingston then reached out to the team at goCapeBreton.com to promote the Shoe Drive to Cape Bretoners, near and far, through the goCapeBreton.com website and its related social media channels.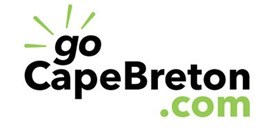 100 pairs of shoes was the target ... over 300 pairs were collected! 
Far more than what the Eskasoni Elementary and Middle School needed, making it possible for shoes to also be donated to other schools.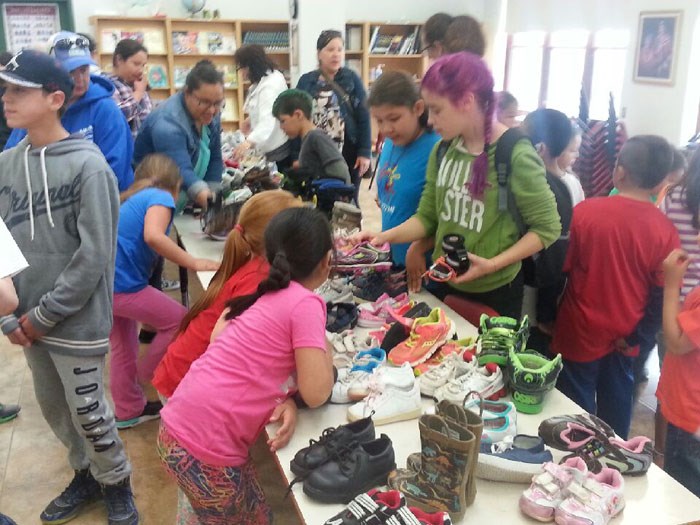 Levingston gives special thanks to the biggest shoe contributors, who canvassed friends and family to collect dozens of pairs of shoes each:  Wayne Miller of Downtown Nutrition, Alexis Rudderham, and Jolene Dilny.