Have you ever had one of those adventures where your head fights your heart the entire way. You know, where you continually think you have pushed yourself harder than you were ready or come up against something that you just weren't expecting but it is so gosh-darn enjoyable and awe inspiring that you don't care. I have one of these about every year... and my 3 day paddle along the River Denys was no exception.
I must say, I have not spent too much time in this part of the Island. And the fact that we had an 18' aluminum canoe and some new camping gear I was dieing to try out made the decision to join the crew for this adventure easy.
The plan came from Darren Gallop and Mark Sparrow, two old workmates from Marcato. It was really quite simple, yet complicated in explanation.
Drop our canoes at the start of the river with our fishing gear.

Place a car at the middle with our camping gear (so we didn't have to haul it through the toughest leg of the journey).

Place the last car at the final bridge, just before the river opens up into the basin.

Drive the first car back to the canoes where it would stay.

Paddle & fish for the day.

Pick up the camp gear.

Find a spot to camp for the night.

Paddle & fish the second day.

Find a spot to camp for the night.

Paddle and fish for the third day.

Easy Peasy, Bob's your uncle... you're done!

So I had the job of sitting with the canoes while all the car shuffling and dropping was going on. That's OK though, it gave me a chance to get to know Stephen, who also drew the short straw, and hang around.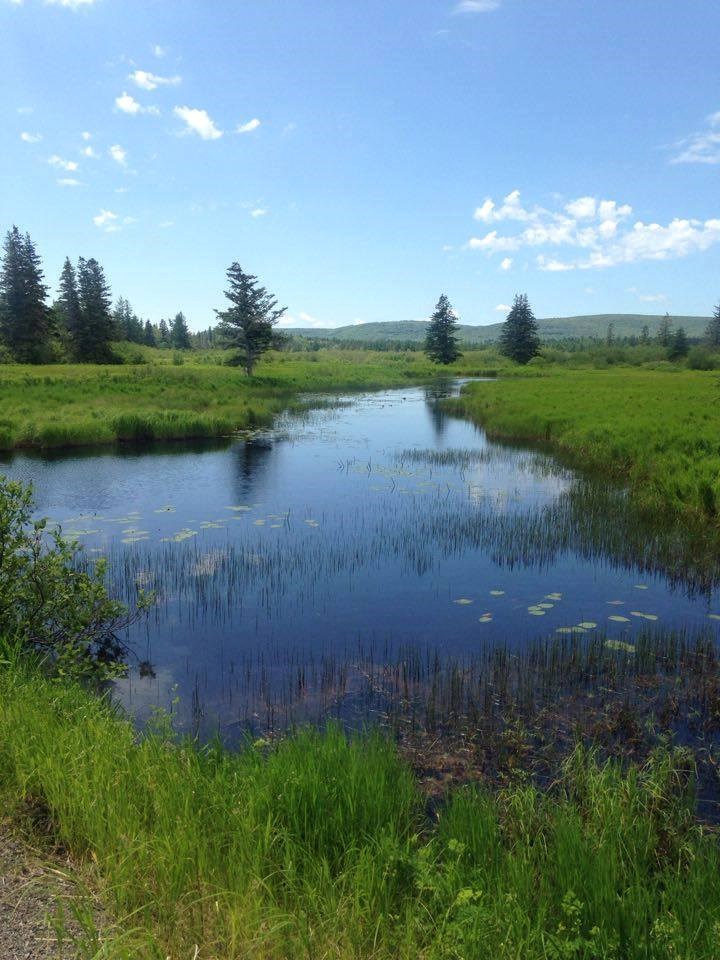 This is it boys, a little piece of heaven.
Now I must say, hanging around for an hour, next to a river, with your fishing gear is not the worse thing in the world. You can always find something to do. And by something, I mean put a dent in the 3 fish bag limit which River Denys has. And dent it I did. By the time the boys came back I had caught 2 of my 3 limit. That was all right, it was time to start the trip.
Day 1 (8km in 6hrs)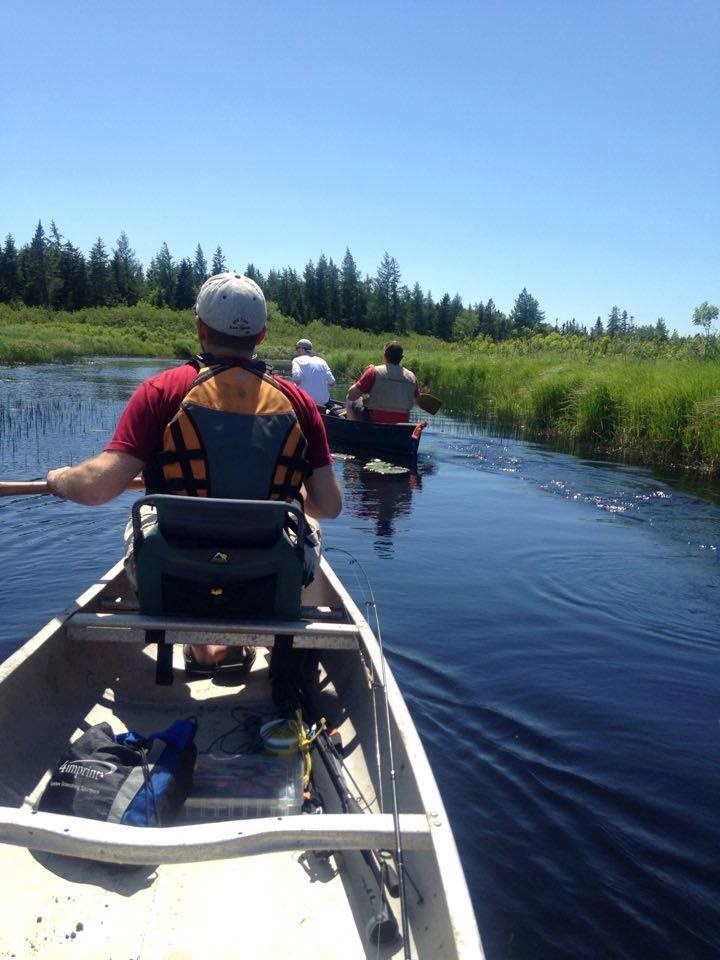 At this point we are all very excited.
We pushed the three canoes off the shore and headed down what seemed to be a relaxing paddle through still clear waters and lily pads. Darren warned us this first section would be a little hairy but, at this point, we didn't see it. We quickly came upon the first beaver dam (NOTE: from this point forward they will be referred to as DAMs and be read as if it were spelled with an "N"). So we pulled our canoes out of the water and portaged the 30 or so feet around the DAM. No great feat... this time.
This portion of the river is narrow and deep, lined with alders and mud banks. It wraps itself around you and seems slows time itself. UNTIL YOU REACH YOUR NEXT DAM! Whoever coined the term "busy as a beaver" must have paddles the River Denys. After about 4, we decided to come up with a method of going over the DAM instead of around... sorry guys, but I don't think we did too much damage as we hoisted the canoe up onto the DAM, pushed it over until past its fulcrum point, threw Ethan (my paddle mate) in the front, and pushed off dropping the tail end back in the water on the low side of the DAM.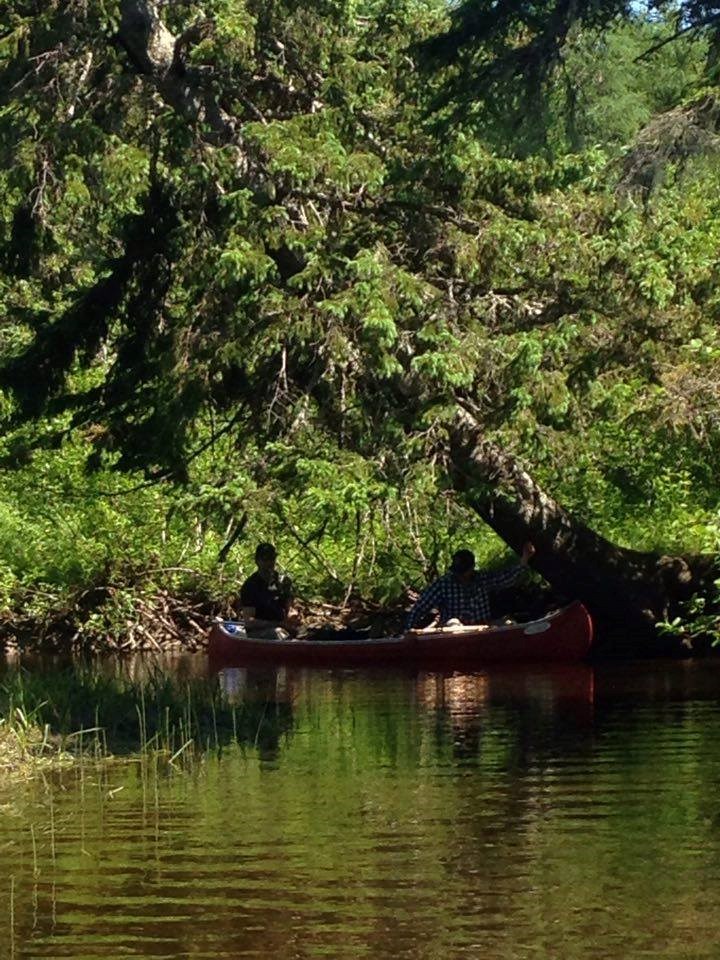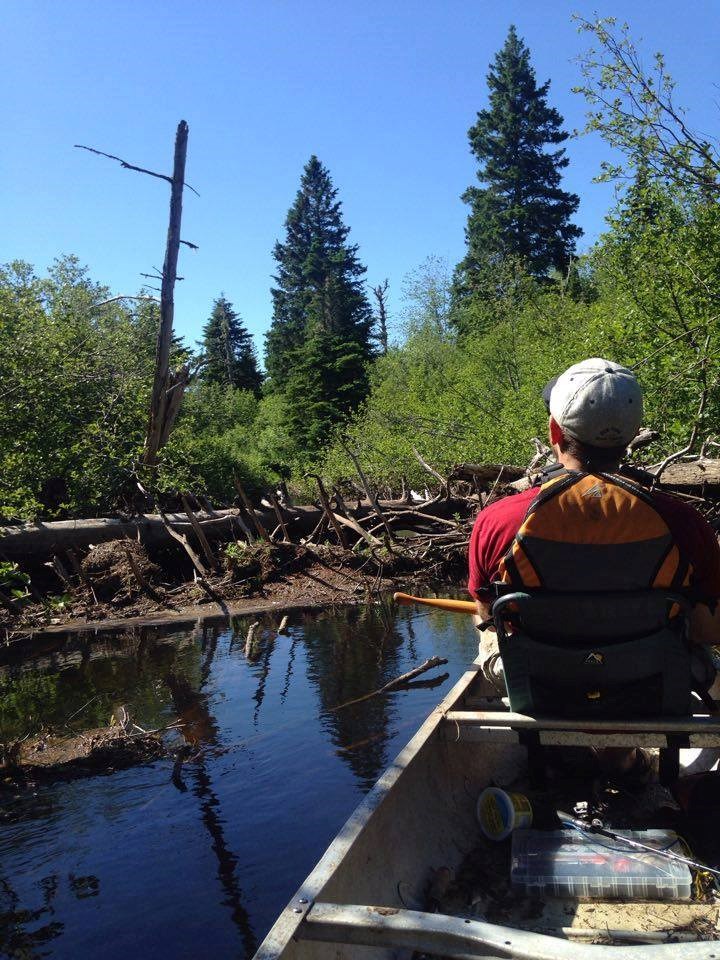 The GOOD the BAD... and there was not a drop of ugly to be seen.
As we reached the final DAM of the first leg of our journey, we were getting pretty good at this... doing something 20 times in 6 hours will get you pretty good at just about anything.
As the river widened a bit, we passed under the first bridge on the river and the location of our gear filled car. We pulled into a perfect landing ground, loaded the gear, and headed back on the river to find a nice place to spend the night.
After you pass the bridge the river changes, the banks widen out, the trees are more mixed hardwood and softwood, and the bottom becomes rocky and shallower. In fact, there are times we had to shimmy our way out of being bottomed out. Not sure if this is because of the weight of the gear or the pilots. If you keep your eyes open and keep to the deeper spots, I promise it will be easier than the beaver DAMs... did I mention there are a few more of those in the leg of the journey. Most of which are small or broken with a throughway for you to push your way onward.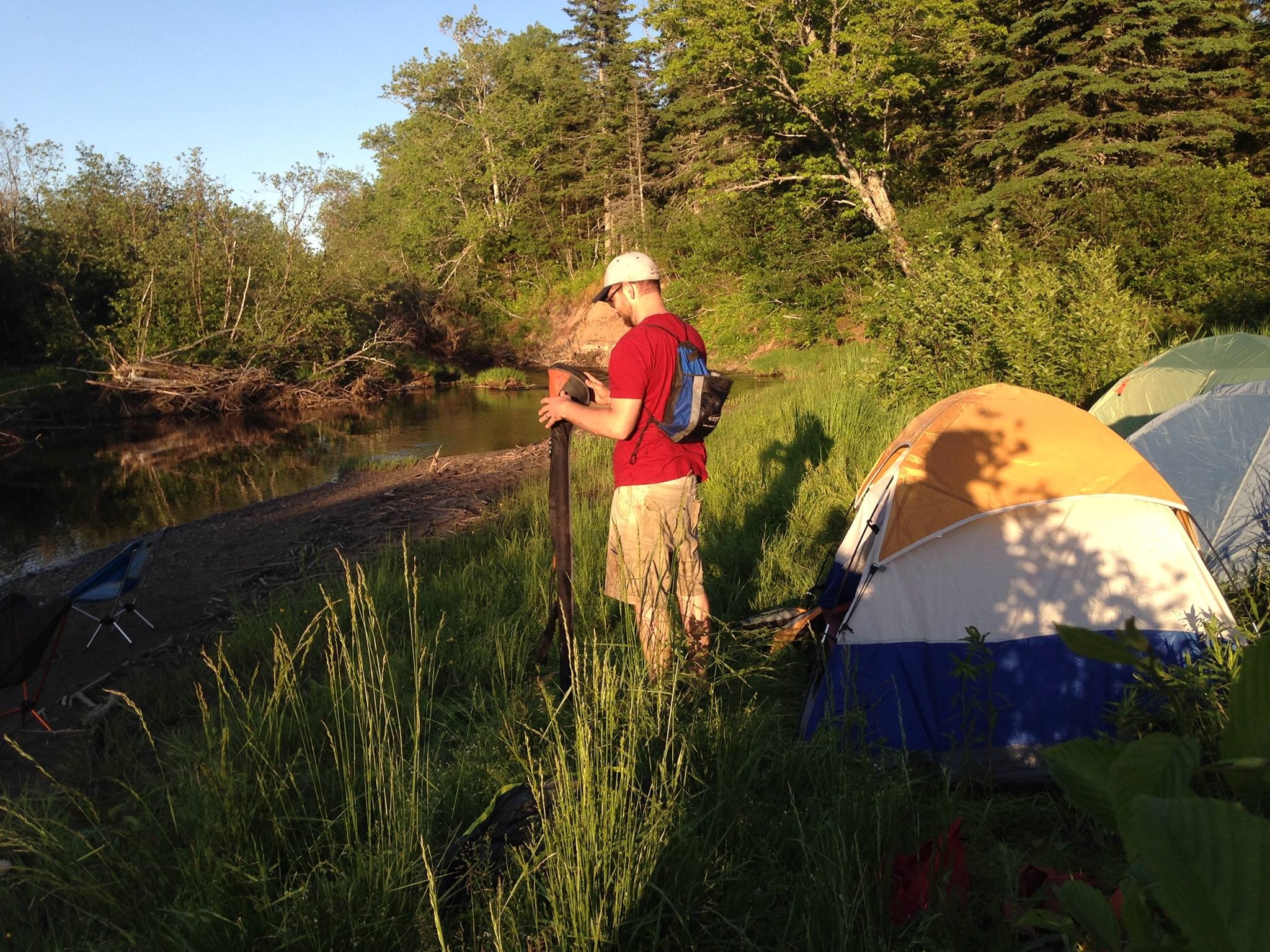 Ethan prepping the fly rod for some fishing before supper.
A kilometer or so down the river we found a great spot. A nice little beach to land on, deadwood for a fire, and a small grassy area to pitch your tent. You will find it just around the bend where the old guy is fly fishing... yes I just gave direction relative to a person. Mostly because I assume he has been there for 40 years and will be there for another 40 years.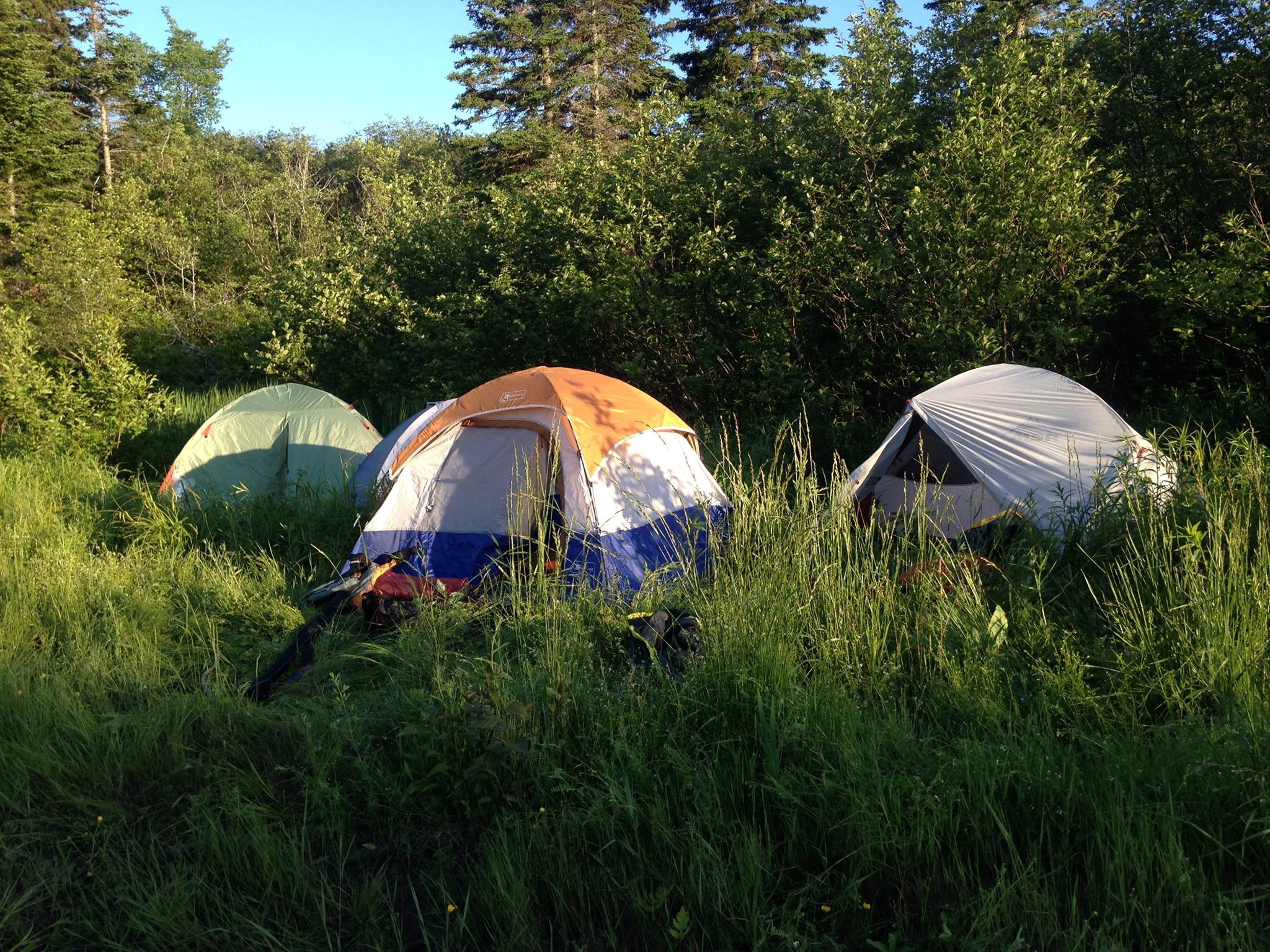 Snug as a bug in a rug. And yes there were bugs... get over it.

Our first night was spent in style. We had a fishing/swimming hole, rich green grass to build a fire ring in, and a cushiony mix of grasses, ferns, and wild mint to set our tents up on. The smell of the mint was amazing. And relaxed you as you drifted off to sleep.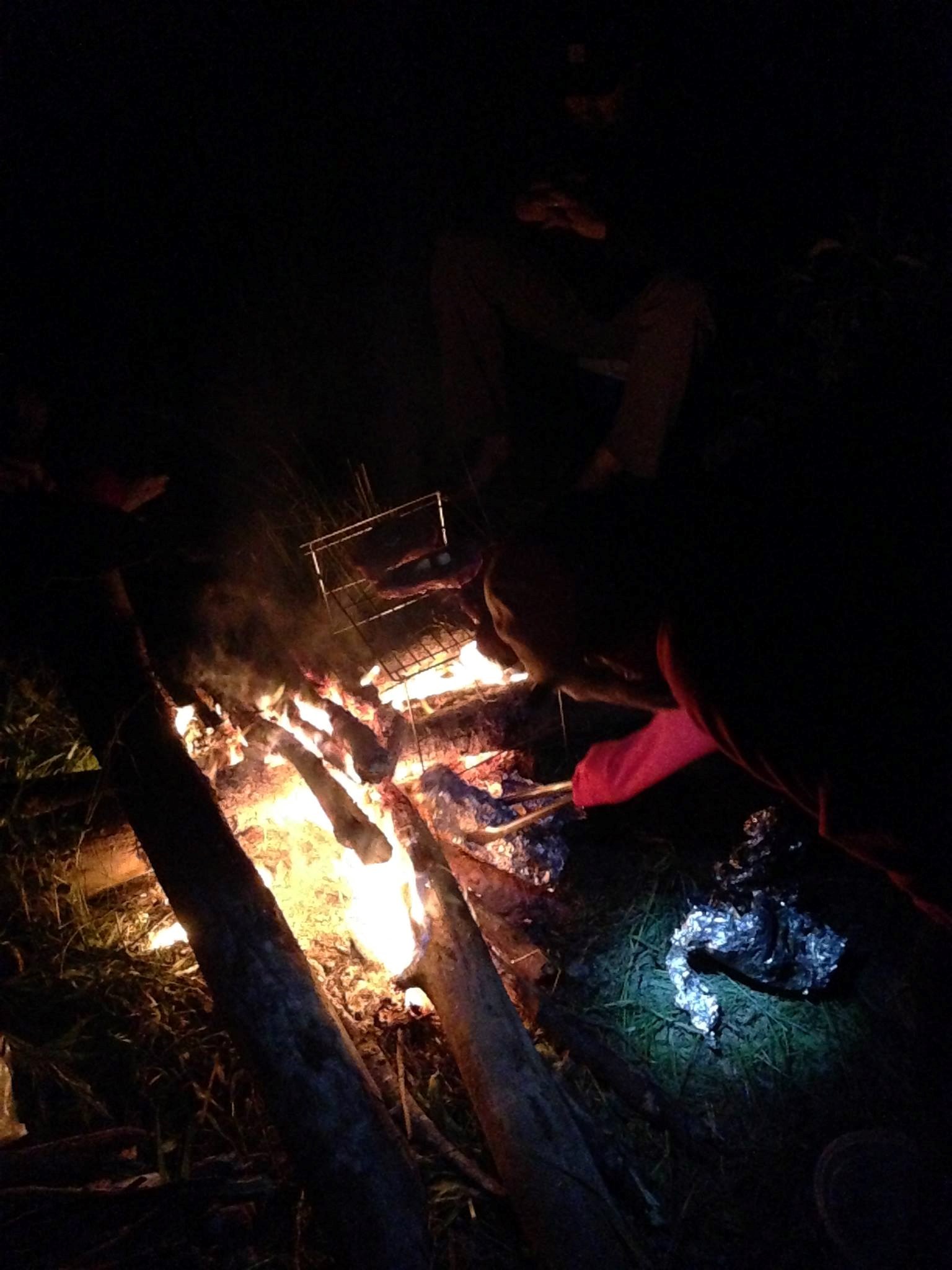 If you are doing any wilderness cooking, invest in a "great" grate for the fire.
We cooked our entire supper over the fire that night and told stories of the day as we sat around the fire. There were fresh fish with lemon and seasonings, steak, sausages, souvlaki, roasted vegetables, couscous, and potatoes. Not  much more you could ask for.

Day 2 (12km in 8hr)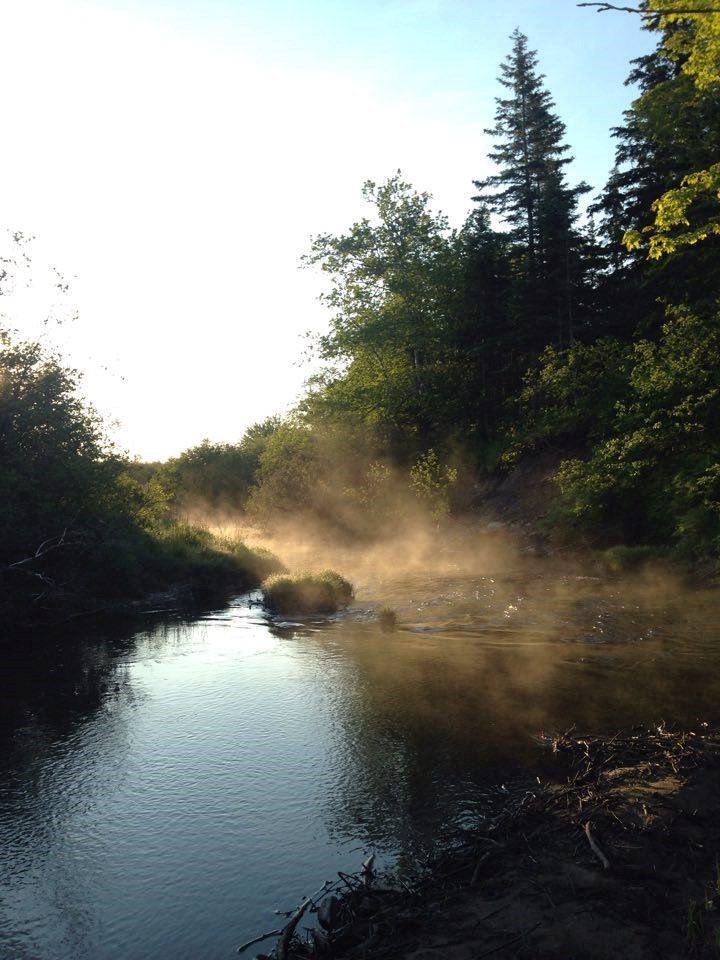 This is what you get to see when you get up at 6:00am.
I think I can get through the highlights of the second day pretty quick. Mostly because I was a little sparse of the photos due to fishing, paddling, and looking at the signs. Yup, that pretty much sums it up... fishing, paddling, and sights. So let's touch on each.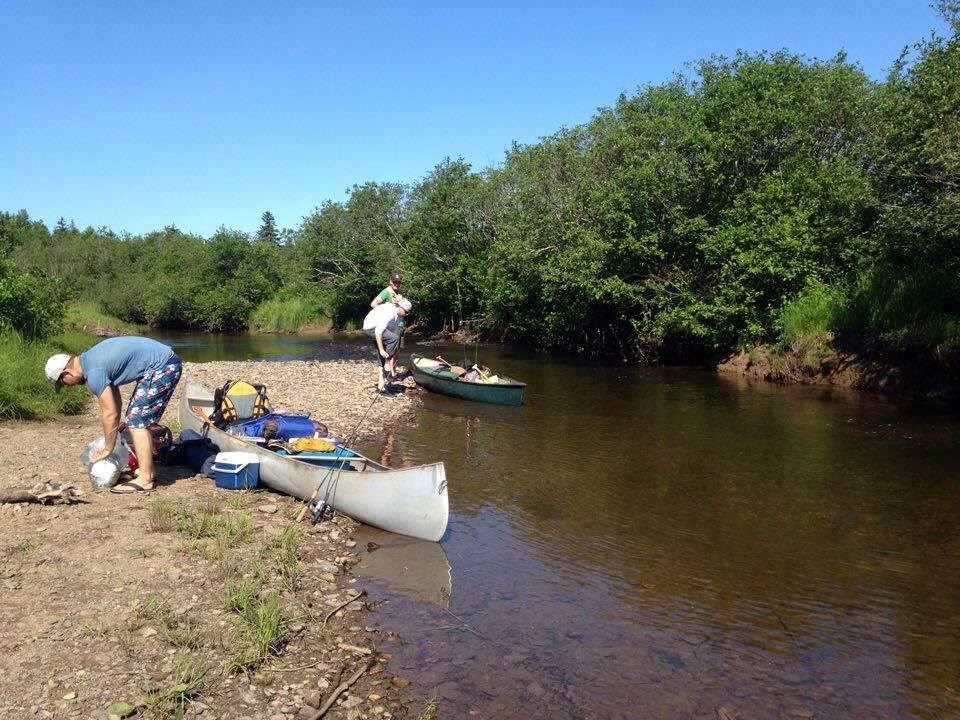 And we are off for the second day of paddling.
Paddling... yup, we paddled. This leg was much easier than the last. The river was wider but still wrapped itself around you and it was mostly deep enough to get through without too much thought.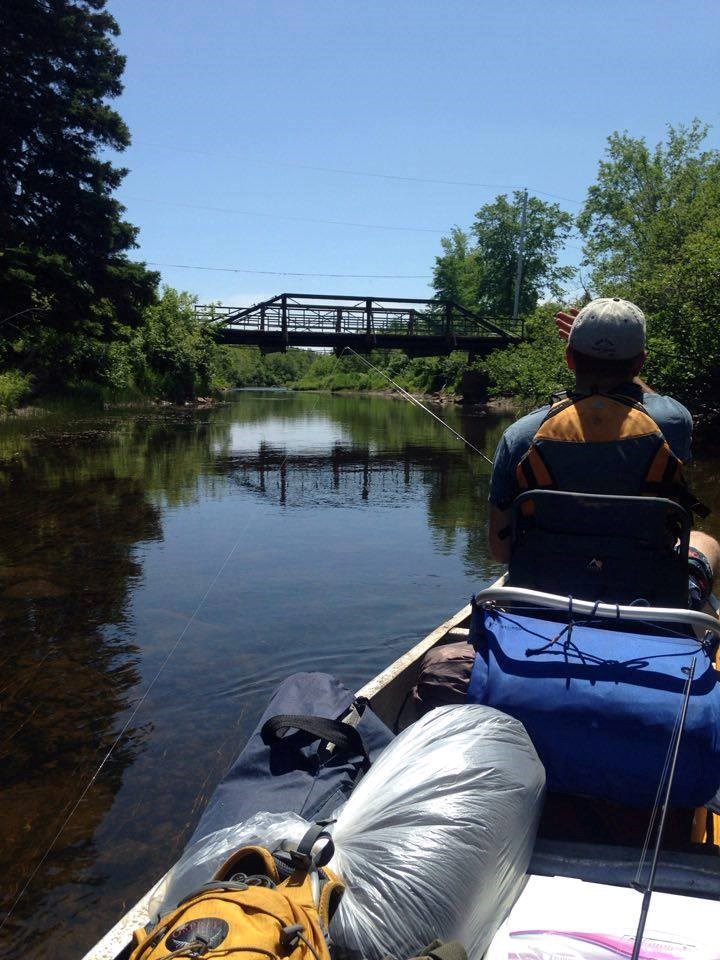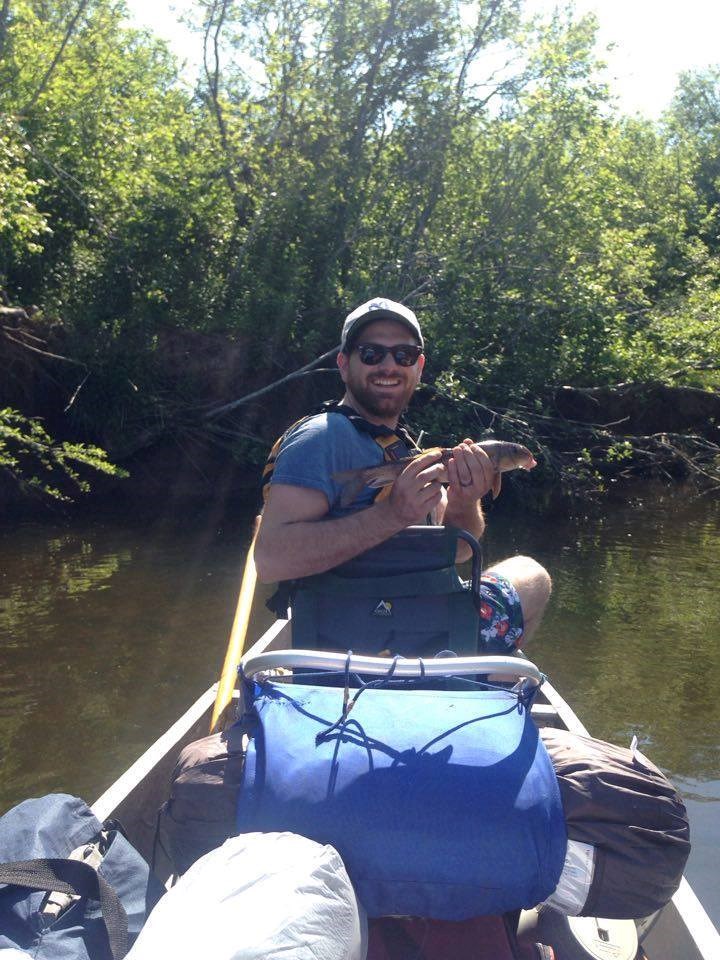 Hey look fish... with a face only a mother could love.
Fishing... yup, caught some. In fact we kept seeing schools of huge fish swimming under the canoe which would result in us pulling a 360 and paddling up stream after them. It was not until Ethan snagged one that we realized they were mud suckers.
We even stopped in one of the fast moving river areas and grabbed some quahogs. We didn't end up cooking them because of the scoff we had. But I will tell you all about that in a bit.
If I were a kid I would be in there. Heck, I wanted to be in there as an adult.
Sights... yup, we saw stuff. A few of the more interesting things where a bank full of ferns that were about 6ft tall and looked like they were our of the jurassic period. We also saw an older gentleman in a wheelchair settled by the shore with what I can only assume was his family and a fishing rod propped in front of him on a tripod. I hope he caught something more interesting than just a glimpse of us fools paddling by.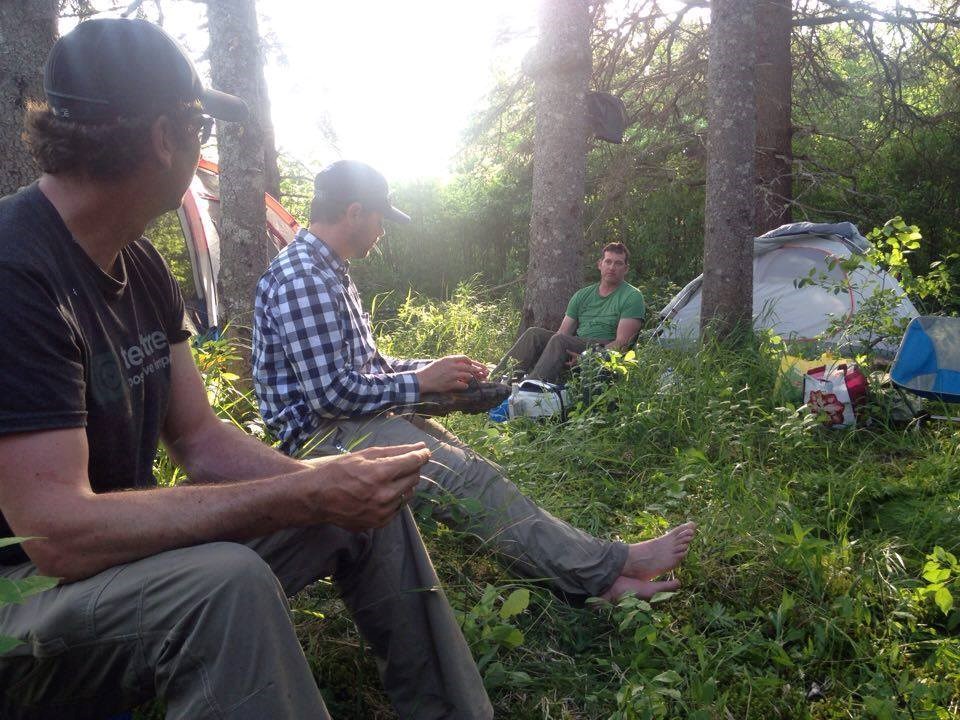 Time to relax.
Once we got a ways into the wider portion of the river, we pulled into a wooded area to make camp for the second night. This area was mostly pine trees steep banks and horseflies. I hate house flies.
After settling in and setting up our tents, we rounded up wood for a fire and started supper. Since I didn't bring a chair, I set up my hammock to sit in while I ate. We dubbed this our international dinner. There was trout again, BBQ ribs, sausage, potatoes, chana masala with naan bread, Thai noodles, and curried noodles. There was lots of sharing around to make sure  everyone tried everything.

Day 3 (6km in 3hr)
The final day was pretty much open water paddling. The river is super wide and we made good time, despite the wind being in our faces for much of it). We only stopped a few times to fish when we saw a ripple or felt the trout mocking us. Ethan even pulled a small mouth bass out of the river. I have heard they are the reason the bag limit here has been reduced to 3 fish per day.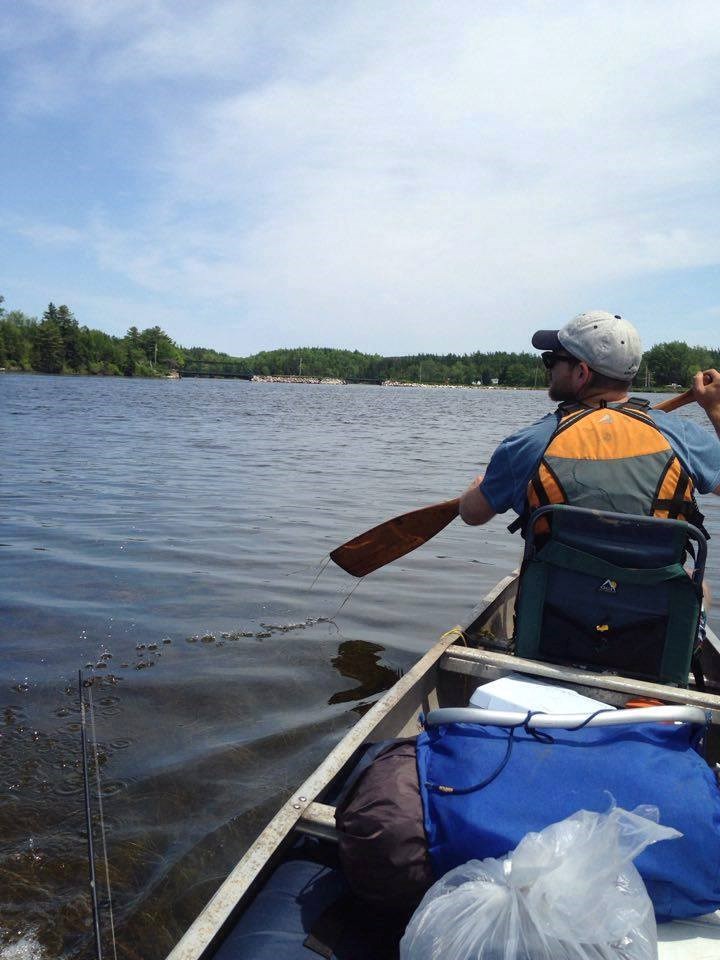 And we are done... for now.

As the river opened into the first signs of the basin, we spotted the double bridges which marked the finish line for us. All was good.
It is absolutely amazing, if you sit and think, how much wildlife and different habitats that one river houses or passes through. I can't even imaging how much life would be lost if it were to vanish.