Bernardo Fitz-Gonzalez
The Cape Breton Highlanders professional basketball team hit the court for Season 3 with new Head Coach Bernardo Fitz-Gonzalez.  Gonzalez arrived in Cape Breton in mid-October and has already settled in with his team and community.  
A native of Colombia, he can be frequently found enjoying an espresso at Doktor Luke's in Sydney.  "It's an honour to be with the Highlanders, and I'm already falling in love with the community," Gonzalez said.
Gonzalez was destined for a career in basketball.  He was born and raised in Bogota, Colombia.  His father, Alfredo "Sandrini" Gonzalez, was one of the top basketball players in South America, playing on the Colombian national team and later as a professional in the 1940s and 1950s.  Gonzalez' cousin also played on the national team in 1938, which Gonzalez himself would go on to do in the early 1990s.
Gonzalez started his career as a professional basketball player in the 1980s when he was only 16 years old.  He played with the Colombian national team in Ecuador, Panama, Venezuela, and other countries, while winning many championships along the way.  
At age 25, Gonzalez retired from basketball to escape the civil unrest and violence that beset Colombia in the early 1990s.  He moved to Los Angeles, CA to join his older brother, a professional kickboxer.  Gonzalez made his way working a variety of jobs, eventually starting his own catering business and cafes.

But, basketball remained his true love, and in his early 40s he was able to sell his businesses and return to basketball full time as a coach.  His winning record stayed with him and he won the Colombian Professional DIRECTV league championship in 2015.
Home for Gonzalez is Pasadena, California where he lives with his wife, Suzanne.  Years ago, they adopted a child from Africa, Muusa Dama, who now plays professional basketball in France.  
Now, 51 years old and in his first season coaching in the National Basketball League of Canada, Gonzalez is bringing his own perspective to the Highlanders.  "My main focus is connecting with players, pushing them to be the best they can be, while establishing meaningful personal relationships.  I think the NBLC has the potential to be one of the top basketball leagues in the world," he added.
Asked why he has dedicated his life to basketball, Gonzalez passionately explains, "I love it.  Basketball is beautiful. Basketball is life. There is so much to experience."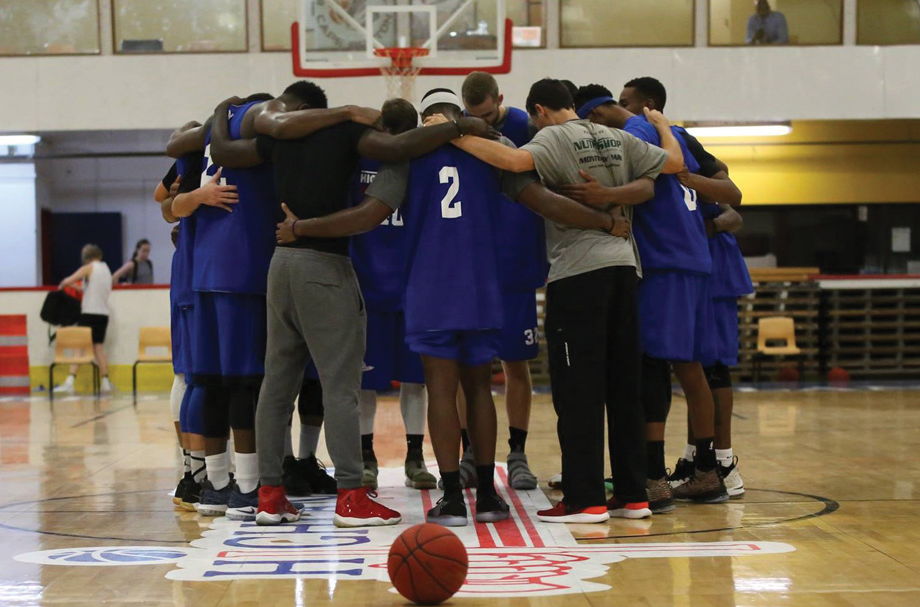 Cape Bretoners can see Gonzalez and the Highlanders team in action at 20 home games played at Centre 200 from November to March.  Ticket prices start as low as $10.  Follow the Highlanders at HighlanderBasketball.ca and on Facebook @HighlandersBasketball