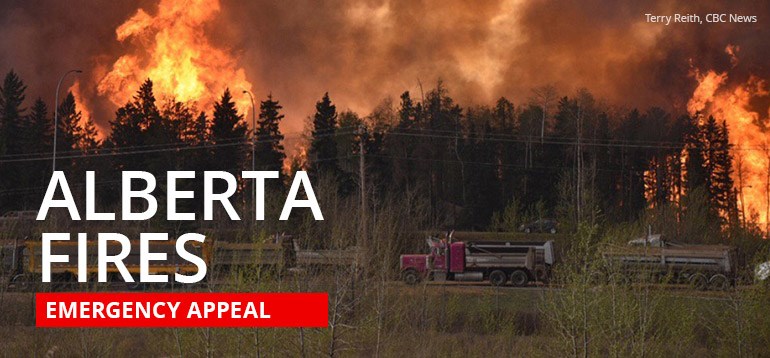 The Canadian Red Cross is using social media to raise donations to help families affected by the fire in Fort McMurray. 
The Canadian government has agreed to match any donations made to the Red Cross fund. So donate now and your contribution will have twice the impact!
Here is the link to DONATE.