Cape Breton Card Game is a full deck of extra-large playing cards with five games specific to Cape Breton Island culture. Suitable for all ages. Play your favourite card games on your own or with friends and family.  
Designed by goCapeBreton.com and MediaSpark, the game will be given away as prizes in the many contests held by goCapeBreton.com, and it's available to purchase for only $25 (includes shipping and taxes) at CapeBretonGames.com
More than twice the size of regular playing cards, each card also includes the games shown below.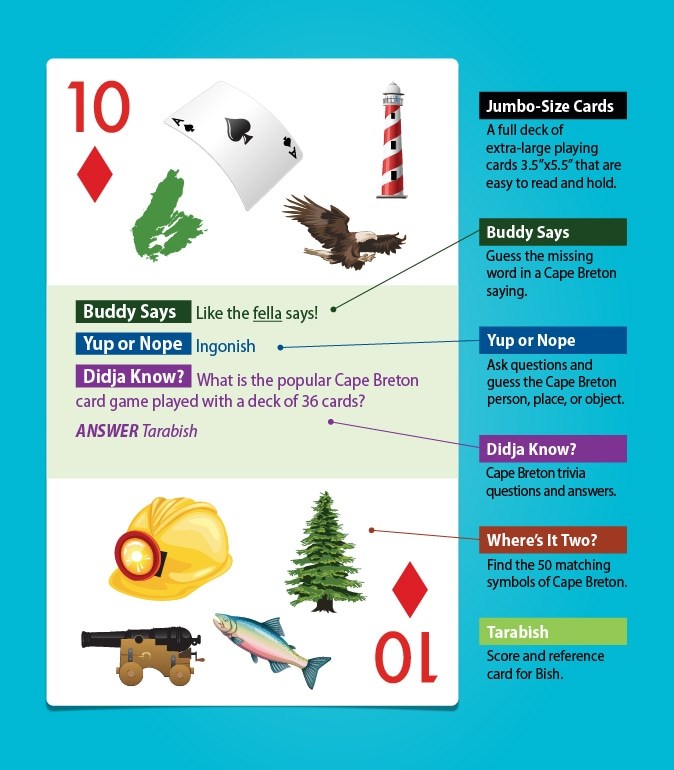 Purchase the game for only $25, including taxes and shipping to anywhere in Canada and the USA. Buy online at CapeBretonGames.com
Limited quantities available!