Featured
Cape Breton from Space
Cape Breton Island from the International Space Station.
With a bit of CanadArm thrown in for good measure.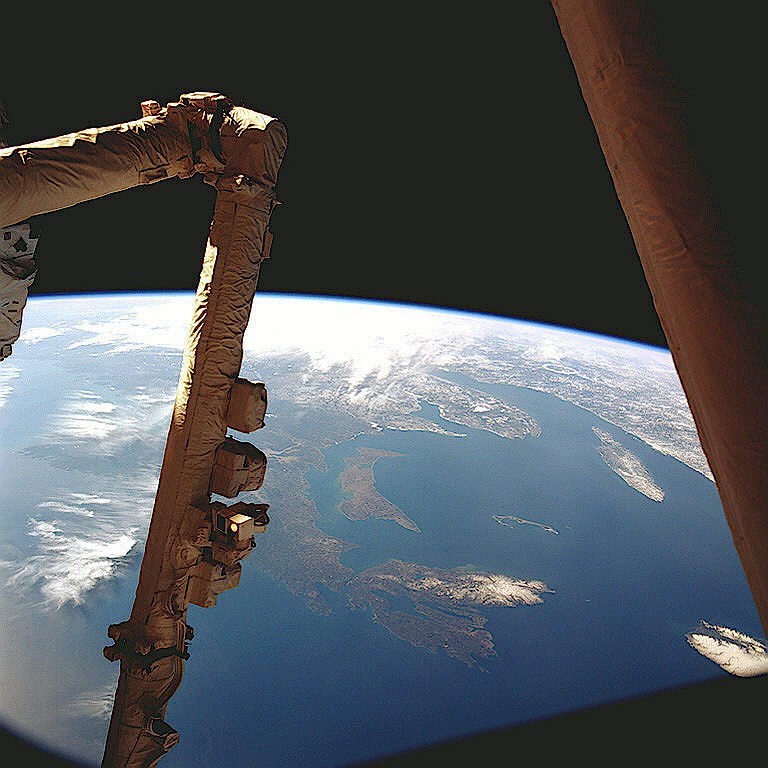 ---
3
Log In or Sign Up to add a comment.
Depth


Wow! Wish we had this a month ago when we pulled in to our campsite in Anastasia State Park in Florida. Two ladies from New York asked us, when we said we were from Cape Breton Island :" Is that a real Island?" (I know I know, our geographically-challenged cousins from the South). They said they heard a lot of people were talking about moving there if The Donald got elected President. Now most of the Americans we met in campgrounds: A. had heard of CB, B had been here at least once C had fond memories of the beauty of the place and the nature of the people D intended to come back before the grim reaper got them (not The Donald...the real one) When you are away and you see CB through the eyes of others...now that's perspective

Great comment, Jim. Thanks for sharing! And thanks for being a great ambassador too.
Facebook Comments
View all the LATEST
and HOTTEST posts