On January 14th, 2014, the Cape Breton District Health Authority (CBDHA) gave a three part presentation to the CBRM Council. It was followed by a Q&A session. Presenters for the CBDHA included:
Dianne Calvert Simms, CEO
Dr. Rex Dunn, Vice President of Medicine
Kendall Murphy, Senior Strategic Project Manager
I personally found Kendall Murphy to be the most compelling of the three presenters. My impression was that he demonstrated a greater sense of urgency to the state of our healthcare. However, overall the presentation seemed a little too self-satisfactory in tone.
If our key stakeholders, in this case the CEO and the VP of Medicine, do not take an aggressive leadership approach, it will be challenging for lower levels of management to make a greater impact. This Health Authority is currently failing us. We can measure this in access to family doctors, access to any doctor, availability of specific specialists, emergency room closures, insufficient treatment for mental illness and addictions, and unacceptable wait times for referrals, surgeries, and access to diagnostics.

Search Nova Scotia Health Authority Wait Times Here

Though fueled in part by the May 30th provincial election, we're seeing that even the doctors are beginning to speak more openly to the public. If we drive them to a breaking point, we're putting ourselves at risk of seeing even greater shortages and greater difficulty in recruitment.
Surely nothing about the following newspaper notice, which shows three different emergency room closures due to lack of available doctors, suggests that there is any reason to feel as though our Health Authority - at either a regional or provincial level - is doing enough.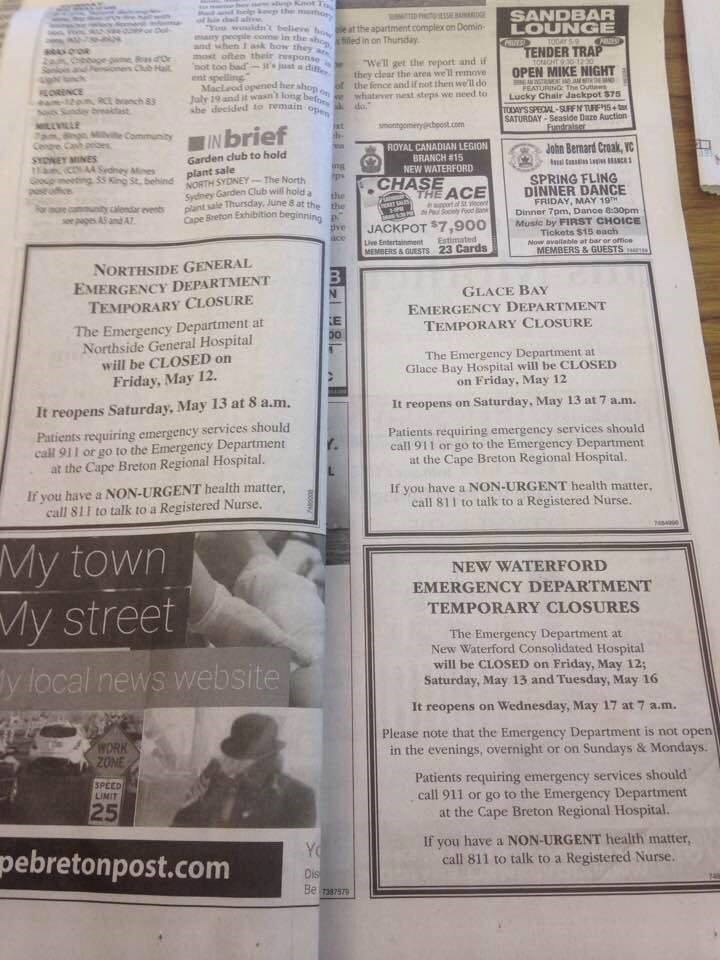 We have many reasons to be concerned. Many people cannot get a family doctor. For those that have them, it can often take a very long time to get an appointment. Delays at emergency rooms are often so long that people either leave before seeing a doctor, or avoid going altogether. Then there are concerning matters like this CBC article from 2014 that noted that the Cape Breton Regional Hospital in Sydney has twice as many deaths after surgery as the rest of the country. A C. difficile infection outbreak in 2011 lead to at least five unnecessary deaths, caused in part by emptying bedpans in patient washrooms and insufficient hand washing by staff. C. difficile is still infecting people at the Cape Breton Regional Hospital though it may now be considered within standard rates of infection (TBD).
Here are some of the current physician job listings for our region
For those of you without a family doctor, does this look like enough job openings to fill our public health need?
I happened upon a Welcome to the Cape Breton District Health Authority document that is either for recruitment purposes, or given to new hires. Though a well structured 45-page overview, it is quite lacking in either providing a strong value proposition for the lifestyle advantages that Cape Breton offers these new physicians, and is particularly weak in one area: jobs for spouses of newly recruited physicians.
This factor is repeatedly mentioned as one of the challenges of recruiting and retaining new doctors to Cape Breton. Specifically, a lack of opportunity for their spouses creates pressure to either turn down the opportunity, or to leave the opportunity after working here for some time. We'll need to do more in this area. Simply providing links to the Job Bank or a few other job related sites is helpful information; however, it's not going to be an effective mitigation strategy. Google provides job links too. We're going to have to do better. How? That's a challenging question. But we're going to need to make sure we have the professionals in place that are able to take on these challenging questions.

Should we believe our concerned politicians?
Do not give any political party much credit for intervention in these matters. Pre-election, both rival parties are doing everything they can to  try to show how they would do a better job than the incumbent Liberals and Premier McNeil. This isn't something that just happens here, of course. It happens everywhere when politicians try to get themselves elected.

Just don't give those that make the rallying cry towards activism now. Let's consider MLA Alfie MacLeod, as an example. In early 2016, I emailed him to express concern after learning that an $800,000 nuclear medical camera was sitting in a box unused at the Cape Breton Regional Hospital. Mr. MacLeod acknowledged receiving my email, but never followed up.
I've been impressed that he's taken leadership in bringing up this matter. Yet, I also wonder how much of it is simply a political platform to help his party? A life saving technology can't save lives when it's in a box collecting dust.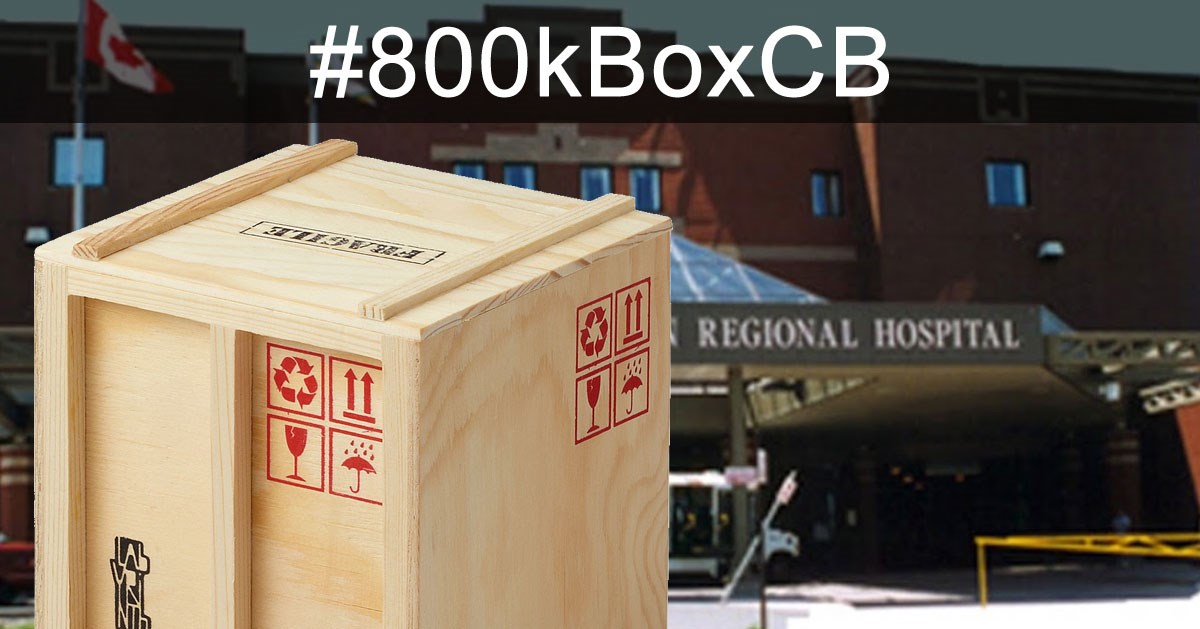 Presentation Slides Available
I extracted the slides from the video. Click the image below to view the slides in a Google document.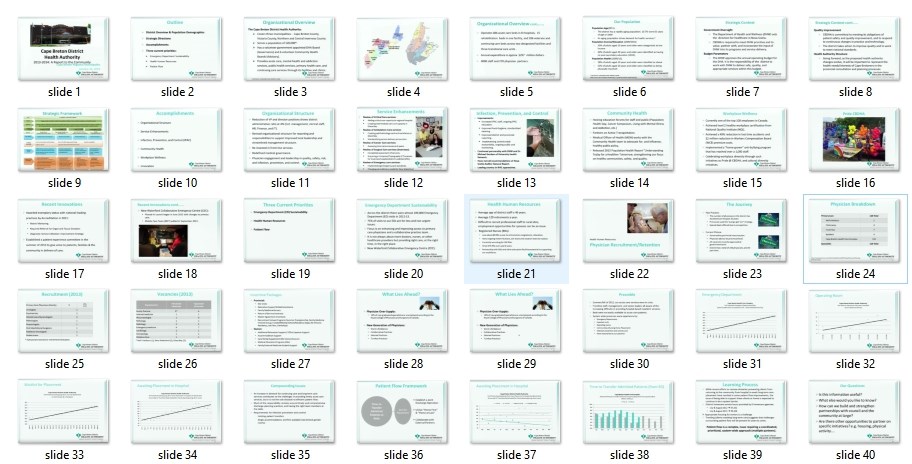 Pro Tips for Journalists and Researchers
With youTube videos, you can watch faster at 1.25, 1.5 or 2 times the speed of the original video. This can help you watch the presentation in less time, as long as you listen closely and select a comfortable speed.
You can use the slides as a guide to jump to part of the video where specific information is being discussed. It will take some jumping around in the video since I did not have sufficient time to provide the video start time for each slide. Though a bit blurry in the video, the slides have a number in the lower right hand corner that you can use to see if you are in the right part of the video.
NOTE: The views expressed above are my own and do not represent lokol (goCapeBreton.com). Read more