About 80 people attended a meeting at the Civic Centre in Sydney last night to learn more about the CBRM's proposed 10 year plan for revitalizing the Sydney Waterfront District.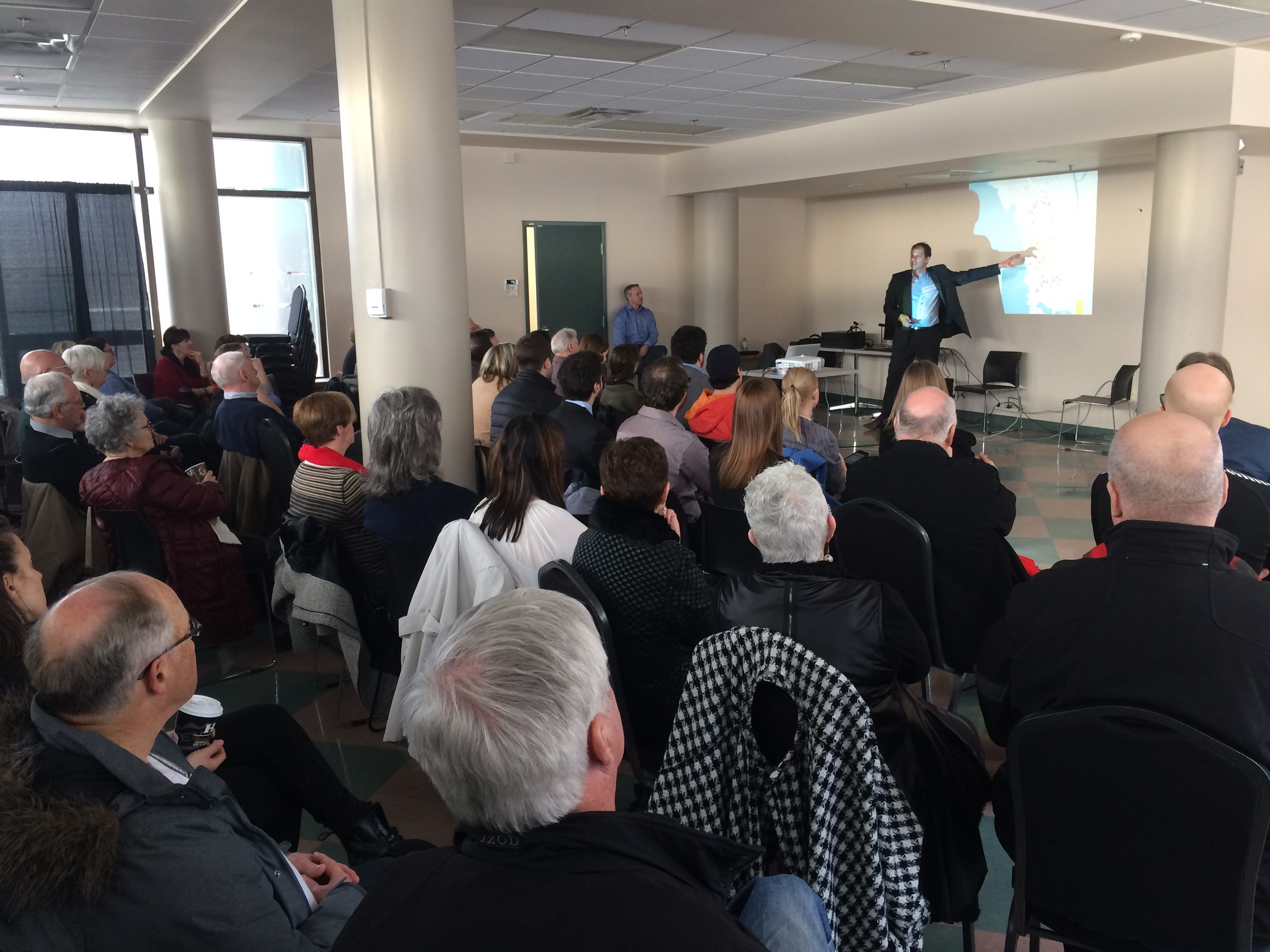 The presentation by Ekistics Plan & Design covered the high points of a 150 page report that will be presented to the CBRM Council in the near future. It included plans for changing the flow of traffic in the downtown core, building additional green spaces, upgrading parking, and providing for alternative transportation. 
The net result would be a downtown core that is designed for mixed residential, retail, and cultural use, and would greater resemble European cities in look and feel. 
CBRM residents have weighed in on this topic before in response to articles by Rory Andrews on goCapeBreton.com. 
https://capebreton.lokol.me/what-does-downtown-sydney-need
https://capebreton.lokol.me/downtown-sydney-is-not-a-failed-mall
The details of the plan will be finalized after community consultation, and presented to Council for approval in the coming months. 
---
For more information, contact:
Sydney Waterfront District
T: (902) 562-3399