Philip Walsh is a Master Craftsman who designs and creates mouth-blown, hand-cut art pieces at Island Crystal in Albert Bridge, NS.
When you enter Philip's showroom on the Louisbourg highway, the one-of-a-kind crystal pieces glisten in the light. Philip and his wife, Elizabeth, personally welcome visitors and show them around the studio.
Philip learned his craft at the world-renowned Waterford Crystal in Ireland, where he started as a glass cutter in 1962. Through hard work and a love of the medium, he eventually learned all aspects of creating beautiful, custom-designed crystal. Philip and his wife moved to Cape Breton six years ago and built their studio and showroom.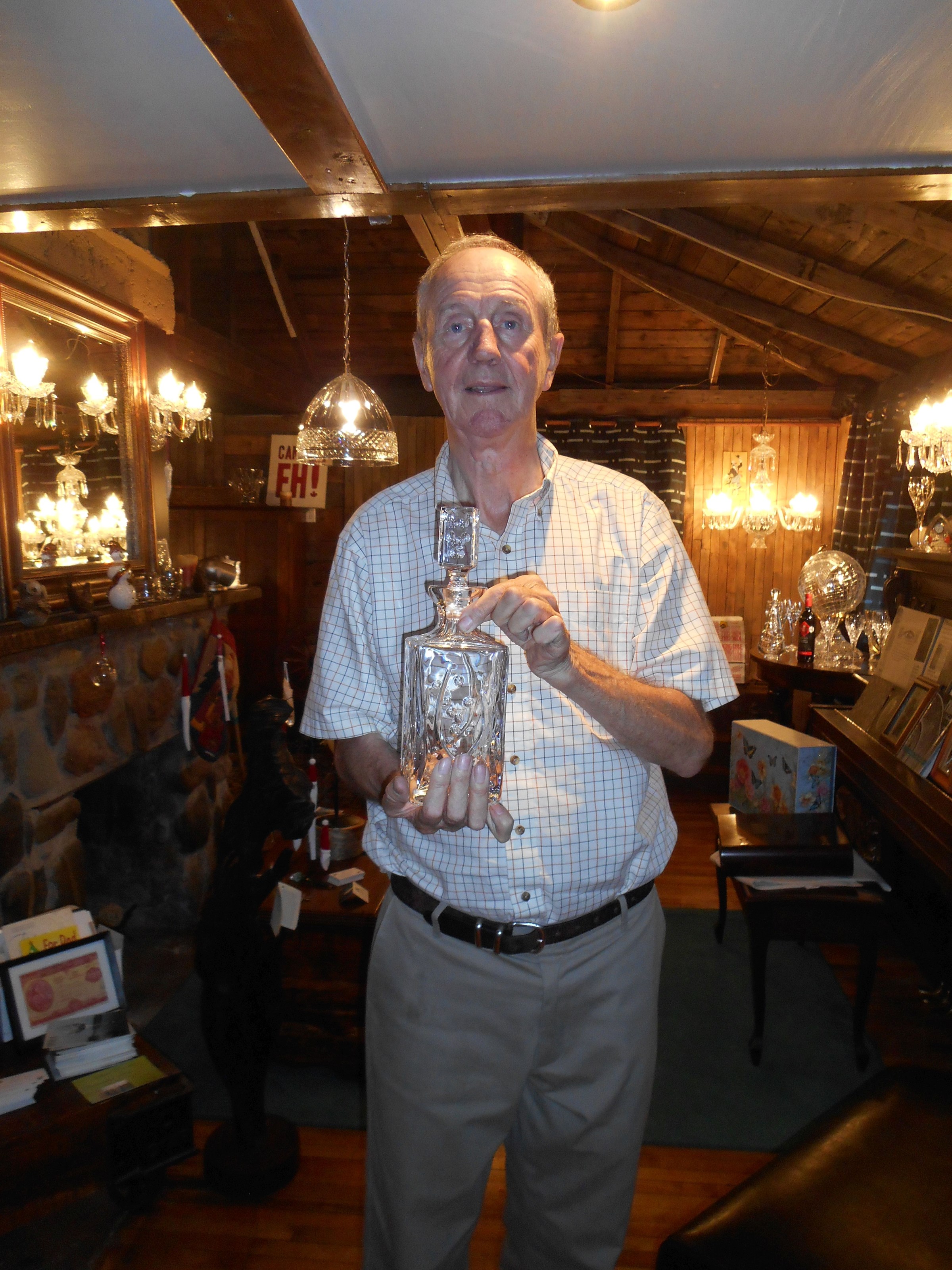 The technique for creating a mouth-blown, hand-cut crystal piece is a time-consuming process. Philip gathers just the right amount of molten crystal from the 2,000 degree oven onto the end of a blowpipe. Air is blown into the pipe to shape the piece and he must work quickly before the glass cools.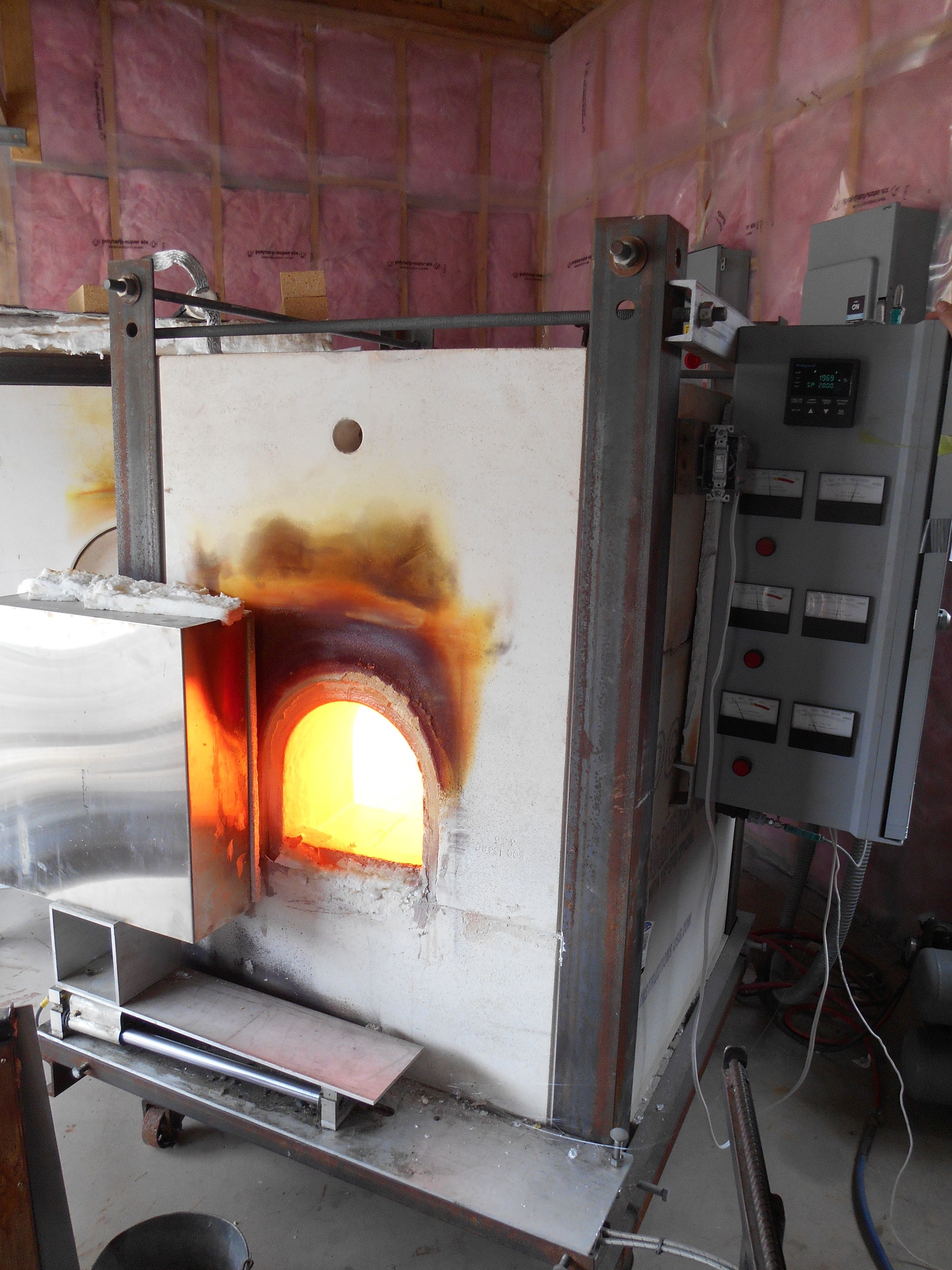 Once the desired shape is achieved, the piece is placed in a 900 degree kiln to slowly cool the glass. The next steps include hand-cutting shapes for the design, polishing, and customized engraving and etching.
Philip has designed four unique patterns that represent his love of Cape Breton.
Bras D'or: A design that features sea weed and fish bubbles.

Celtic Pattern Burke: One of the oldest names ever recorded, meaning Fortress on the hill. Island Crystal's tribute to Louisbourg.

Kathleen Pattern (Kathleen or Kathrine): A very old Irish name meaning beautiful or radiant.

Mira: A design that showcases the four bridge crossings on the Mira; Albert, Marion, Victoria and Mira Gut.
Island Crystal's most popular items include wine glasses, tumblers, Cape Breton Kisses and Capesicles.  
The Cape Breton kisses are made from re-melted crystal and are very popular as wedding favours. Capesicles are crystal icicles that can adorn your Christmas tree to make it extra special.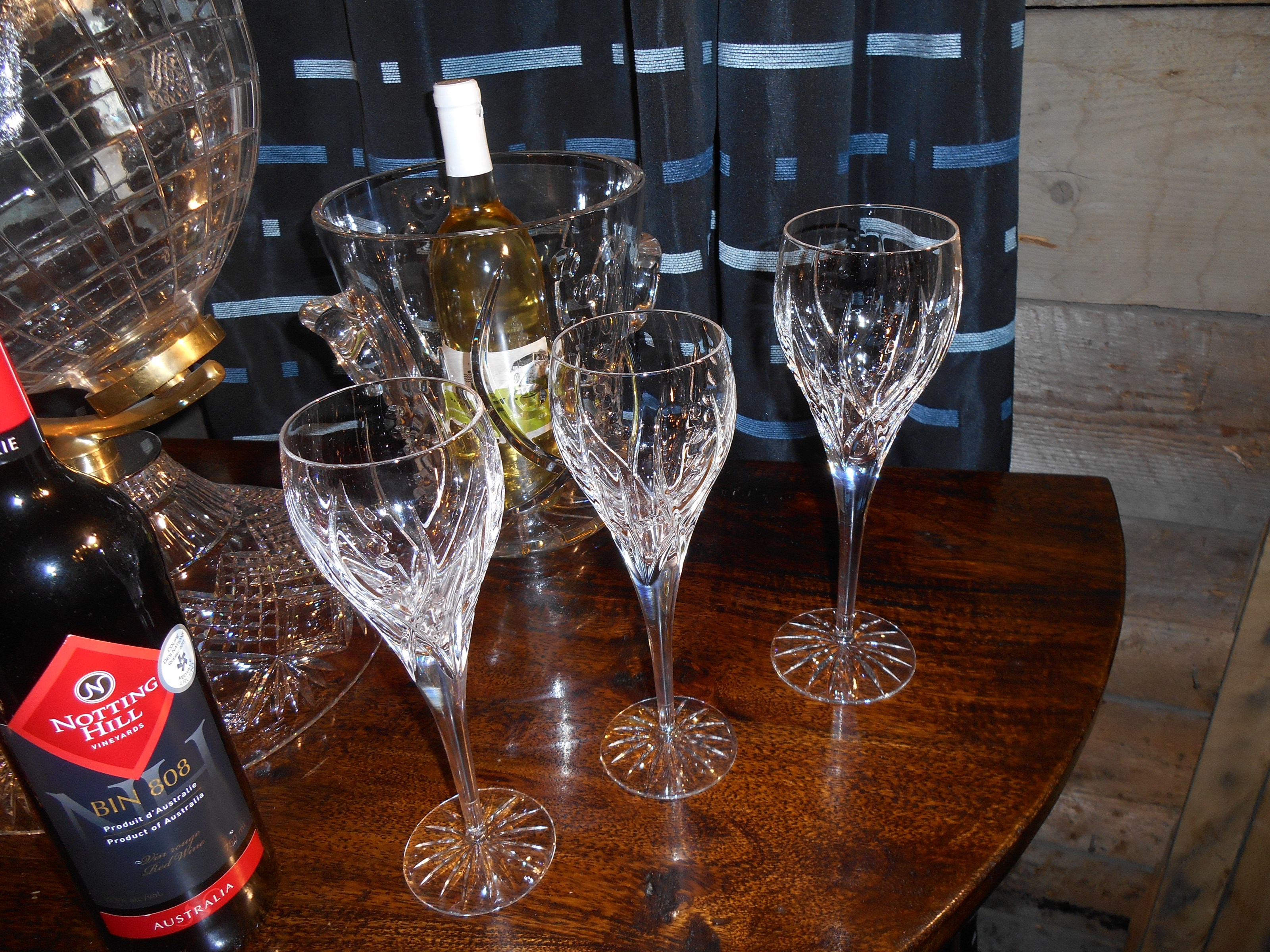 Along with the mouth-blown and hand-cut skills that are incorporated into each piece, customized etchings or engravings can be applied to make the crystal piece even more unique. A set of tumblers engraved with the Montreal Canadiens logo was being prepared for shipment and a special piece engraved with a bear silhouette in honour of Little Bear was ready for the Two Rivers Wildlife Park.
Aside from Philip's amazing creations, the shop features works of art from local artisans and friends back in Ireland, including one-of-a-kind crystal chandeliers by Master Craftsman Eamonn Flynn.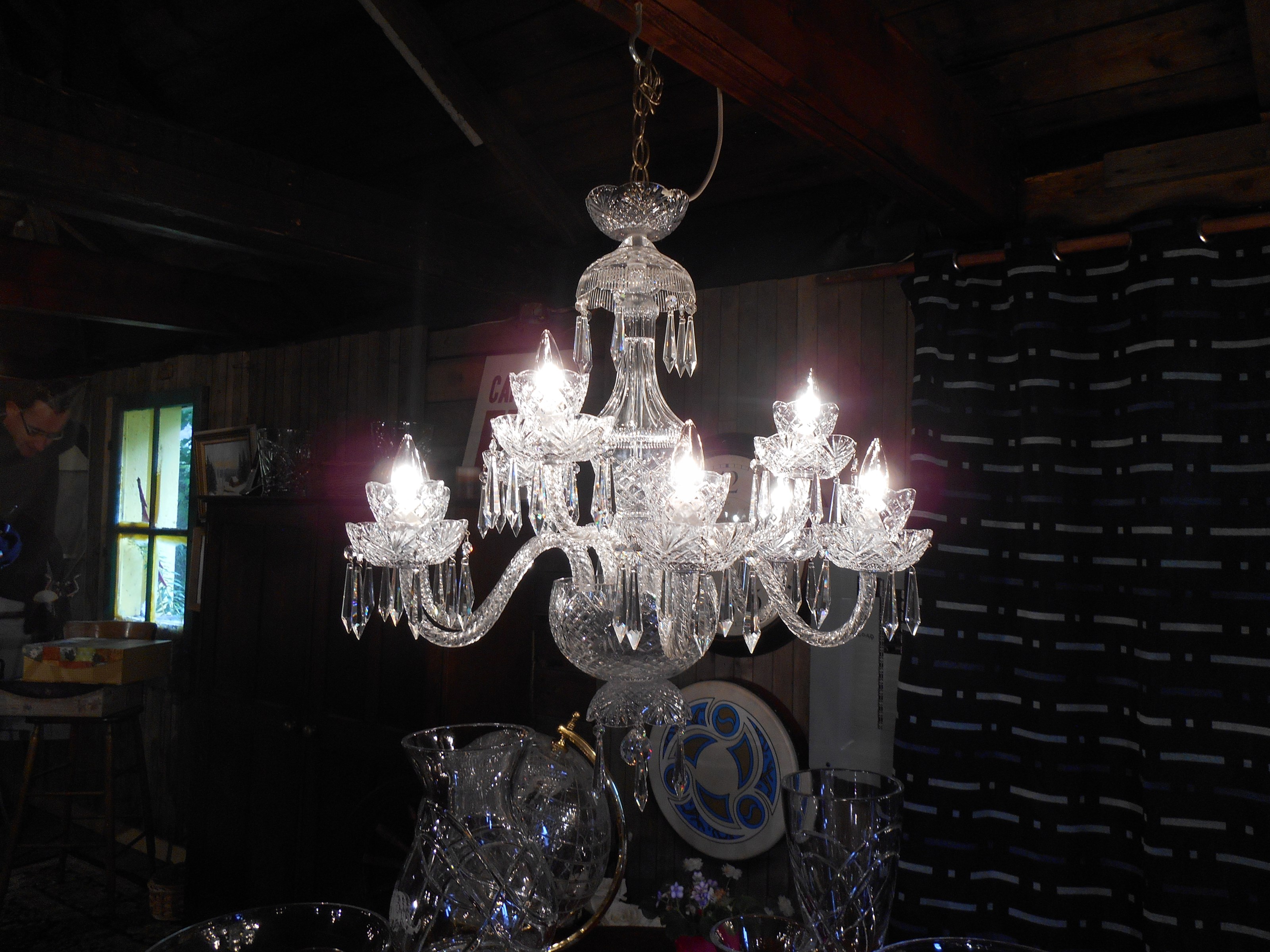 The husband and wife team regularly support the local community with special pieces for fundraising and charitable events. Both Philip and Elizabeth attribute the success of Island Crystal to the support they have received from the people of Cape Breton. 
If you are looking for an unique gift for a special occasion, wine or rum glasses to enjoy your favourite drink, a centerpiece for that empty spot in your home or something special for your Christmas tree, drop by Island Crystal. You will be happy you did!
Island Crystal is located at 4323 Louisbourg Highway in Albert Bridge, Nova Scotia and is open daily from 10:00 a.m. to 5:00 p.m.
Contact Information:
Email: [email protected]
Phone: (902) 564-4437
Twitter: twitter.com/IslandCrystalCB
Facebook: facebook.com/Island Crystal
Location Information:
Island Crystal
4323 Louisbourg Highway
Albert Bridge, Nova Scotia
B1K 2P3