WINNERS ANNOUNCED !
Here are the winners of our Short Story contest:

- Tim Vassallo 1st Prize - $200
- Colleen Gillis 2nd Prize - $100
- Sandra Dunn 3rd Prize - $50
- Jo-Ann MacDonald 4th Prize - $25

Congratulations and thanks to everyone who participated!
***************************************************************************************************************************
ATTENTION WRITERS !!!
Got a good (original, not already published anywhere) story in you? Can you tell it in 2000 words or less?

If so, submit it to the Ed's Books and More sponsored short story writing contest !


FORMAT:
Entries must be typed, page-numbered at bottom, 12 point, easy-to-read fonts (like Calibri), 1.5x or 2X spaced.

Put title on first page, but no other identifiers.

Put name, contact info, word count, and story title on a separate sheet of paper.





SUBMISSIONS:
Hand deliver to the store or send by regular mail one copy in large sealed envelope. DO NOT SUBMIT YOUR ONLY COPY.

Include the contest fee of $10.00 (cash or cheque payable to Ed Gillis). All money will be returned to 1st, 2nd, 3rd place winners.
Do NOT send cash through the mail. In person only, please.

Include a SASE if you want your story returned to you. (Self-Addressed Stamped Envelope)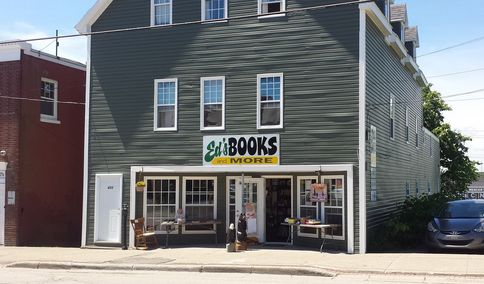 ADDRESS FOR SUBMISSIONS:
Ed's Books and More
446 Charlotte Street
Sydney, NS B1P 1E4
Sorry, no comments will be made on stories this time around. Blind judging by 3 local judges (identity not revealed, don't ask).

DEADLINE FOR SUBMISSON: 5pm on October 1, 2015
Winners announced early November.