Reaching Strides Equestrian Centre is a riding facility that operates on a 125 acre property just outside the town of Port Hood. It is owned and operated by Nadine Bollig, who fell in love with horses at an early age and decided to turn her passion for riding into a career.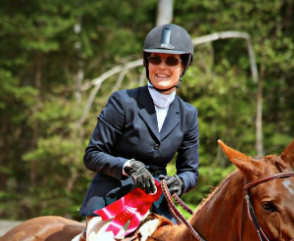 Nadine Bollig
Reaching Strides provides a range of services, including riding lessons, horse training, trail rides, boarding, and more. They are the only English-style riding school on Cape Breton Island, training hunters and jumpers from beginner to national levels.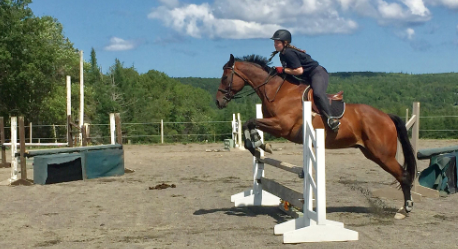 Reaching Strides also offers customized therapeutic riding programs for individuals with mental, emotional, or physical disabilities.
"Being around horses is good therapy," said Nadine.  "They provide great emotional support and comfort. I've seen non-verbal kids turn into outgoing chatterboxes after spending a few hours communing with these wonderful animals."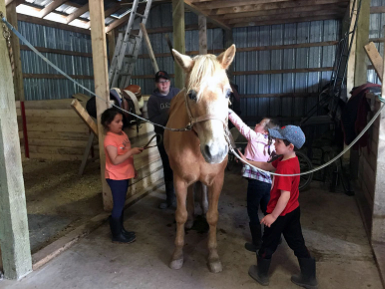 Nadine says her riders come in all ages and abilities.  Lessons begin at age five, and her oldest rider is 94. All instructors are certified and lessons run seven days a week, including evenings.  
"I love to watch how people blossom around horses," said Nadine. "Spending time with horses changes people.  That's what keeps me going."
For more information, visit ReachingStrides.com