Harbourside Commercial Park, in the heart of Open Hearth Park, is home to several successful local businesses. To help identify where the public park ends and the commercial park begins, BrandMetal in Sydney was commissioned by Nova Scotia Lands to create a unique sign that suited the modern and industrial style of the area.

The result is what can best be described as "art-signage". Check out the photos below.

The art-sign is made of stainless steel with multiple layers of design elements that create dimension and visual interest, particularly when illuminated at night. It is also double sided.

By sharing our story, our hope is that it will inspire others in our community to take that extra effort to do something unique in our indoor and outdoor spaces. Cape Breton Island is naturally beautiful so why not try to make our man-made additions equally interesting?

See the sign at Open Hearth Park in Sydney, NS on the east side of the playground - see map (sidebar).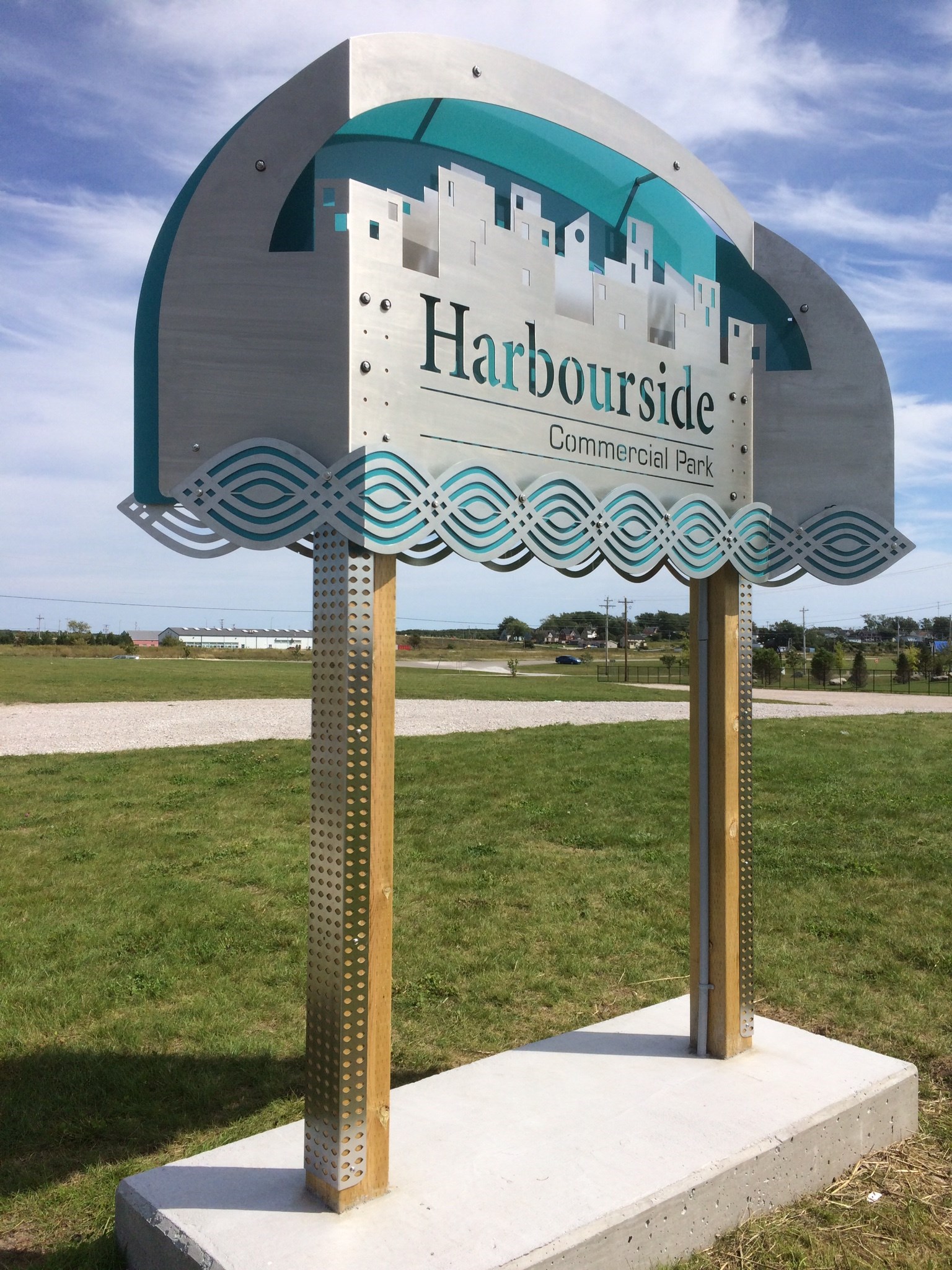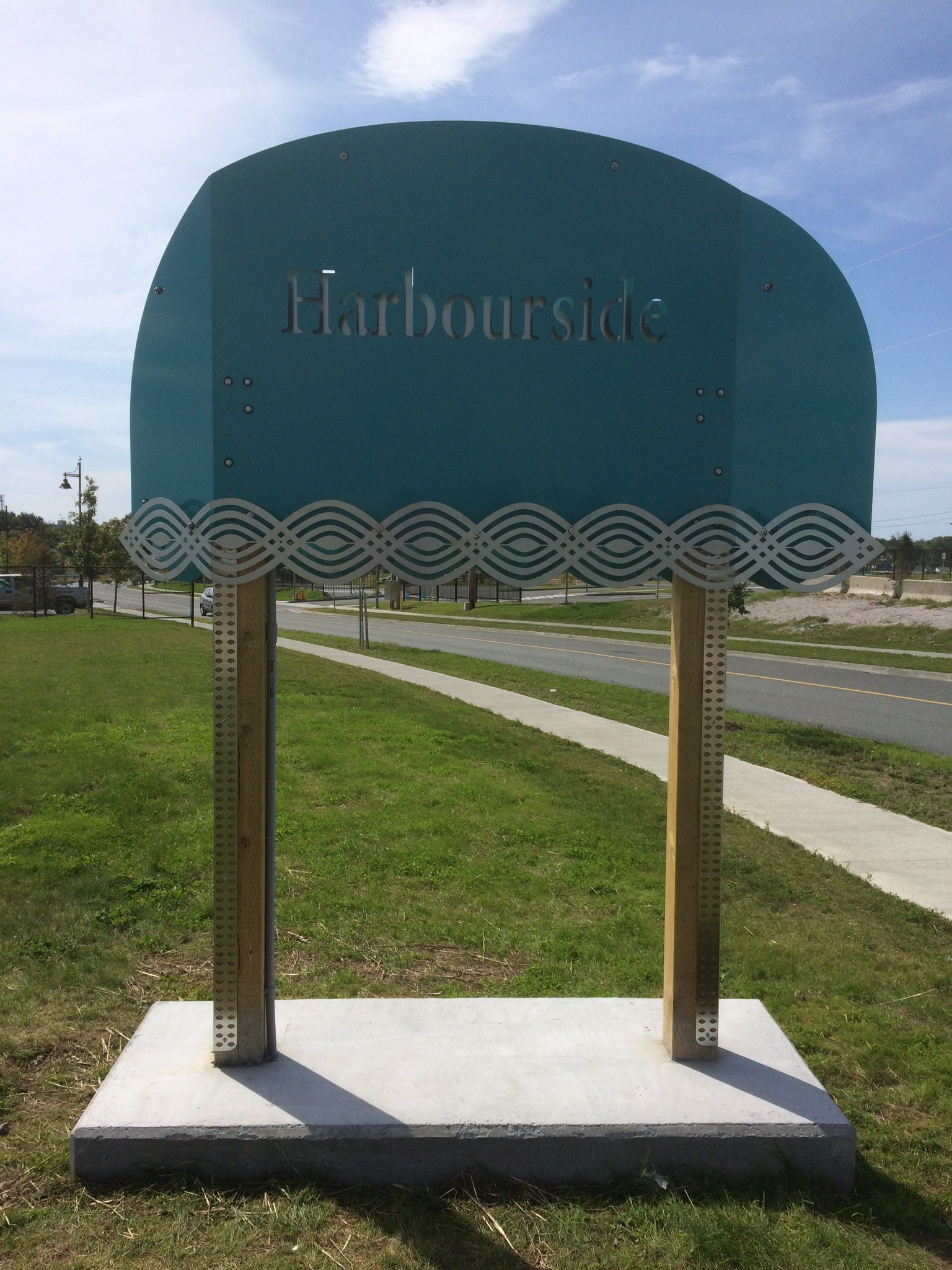 Facebook