The YMCA Early Learning Centre offers licensed, full-time child care for toddlers (18 months to 3 years) and pre-schoolers (3 to 5 years).
Featuring our YMCA Playing to Learn curriculum, our licensed child care centre provides high-quality care for your children in a stimulating environment where they can learn, grow, and thrive. We know you can't always be with your child — and that's why we are here for you.
Located at the Frank Rudderham Family YMCA, the Early Learning Centre (ELC) provides full-time child care for families in our licensed program Monday through Friday. Through the Nova Scotia Education and Early Childhood Development and our own YMCA Opportunity Fund, you may be eligible for funding.
Our child care programs are also supported by the Department of Community Service.
Please contact Kim MacPhee, Director of Childcare at (902)562-9622 ext. 2223 or via email [email protected]
---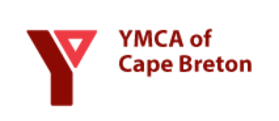 Frank Rudderham Family YMCA
399 Charlotte Street, Sydney, NS B1P 1E3
Phone: 902-562-9622
Fax: 902-562-1586