Fancy a leisurely afternoon drifting lazily down the Margaree River?  That's one of the outdoor experiences provided by Lee and Liam Fraser of Live Life In Tents.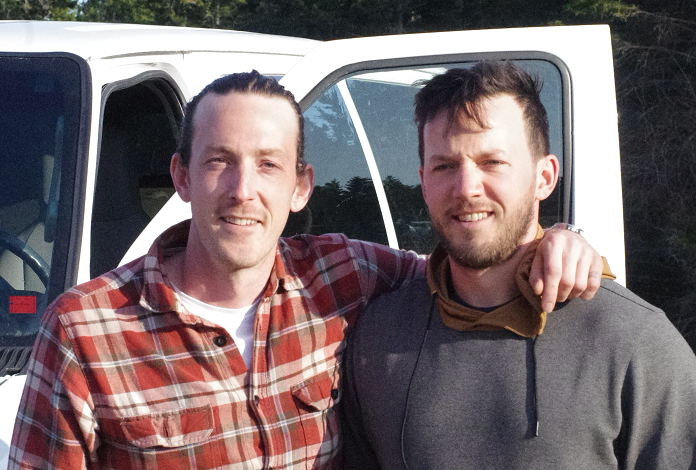 Lee and Liam Fraser
Live Life In Tents is a new tourism company based in Margaree Forks.  Their mission is to provide turnkey adventure experiences in the Cape Breton outdoors.
"We are always looking for innovative and interesting things to offer visitors," say Lee Fraser.  "We began by being an outfitting company, and then people starting asking us to organize their entire trip, and the business just snowballed from there."
Last year, they purchased some canvas-covered tubes and had friends try them out.  The word spread rapidly through social media, and they soon got bookings from off-island customers.  Since then, they've bought more tubes and hired additional staff to keep up with the demand.
As well as tubing, Live Life In Tents offers campsites, trip planning, outdoor yoga, glamping, and more.
"We are part of a network of young entrepreneurs who are operating businesses on the Cabot Trail that promote an active lifestyle," says Lee.  "We all work together, and sometimes share resources to provide a combined experience. Cape Breton is an exciting place to be in business right now."
For more information, visit LiveLifeInTents.com
---
8139 Cabot Trail, Margaree Forks, NS B0E 2A0
T: (902) 452-1600