PHOTO CREDIT Steve Rankin
Glamorous Camping, or glamping, is a hot, new trend in tourism that has taken root on Cape Breton Island. From Mongolian yurts to geodesic domes to tipis, the 2019 tourist season will see a mix of glamping options.
---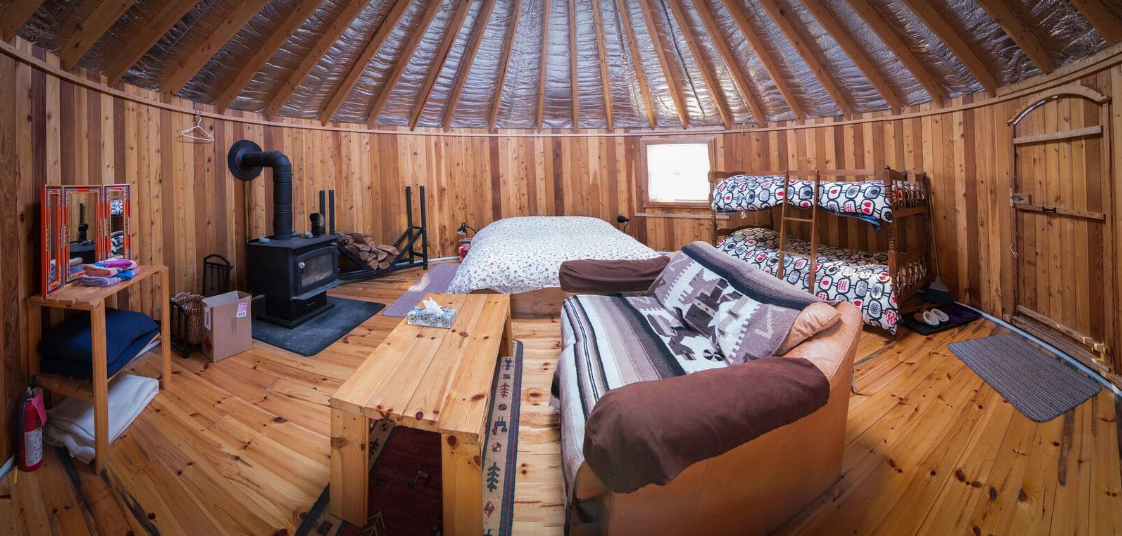 Cabot Shores
Paul and Barbara Weinberg of Cabot Shores in Indian Brook were early participants, buying their first yurt in 2005. They were pleased with the way their guests responded to the experience and have since added 11 more. Cabot Shores also features a tree-top dome village built on a platform raised 12 feet off the ground.


"Our goal is for visitors to connect with nature," said Paul, "but with some level of comfort."
The full experience features gourmet meals, outdoor activities, and live concerts. For more information, visit CabotShores.com
---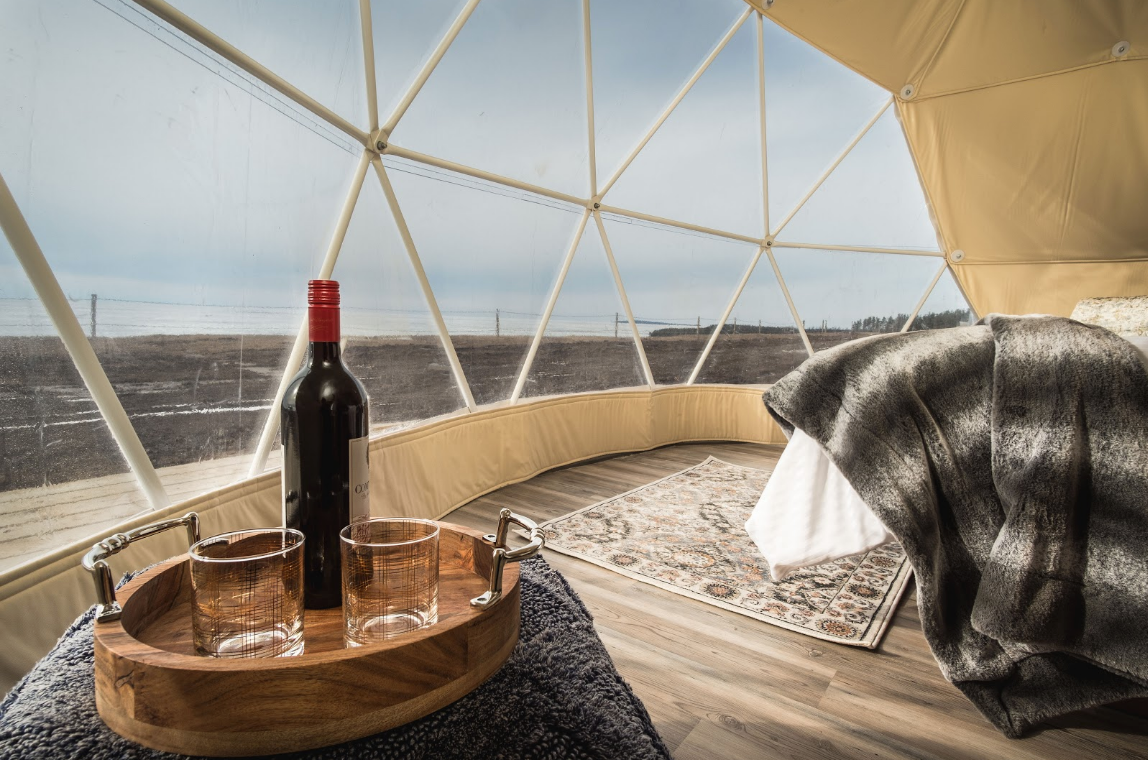 Archer's Edge
Archer's Edge is one of the new entries into the market. Opening July 2019, the site will feature 5 insulated geodesic domes with queen-size beds, wood-stoves, washrooms, and kitchenettes. Located in Judique, the domes overlook the Gulf of St. Lawrence and face the setting sun.
"The west coast is the California of Cape Breton," said owner Scott Archer. "Each dome has a private view of the best sunsets on the Island."
For more information, visit ArchersEdge.info
---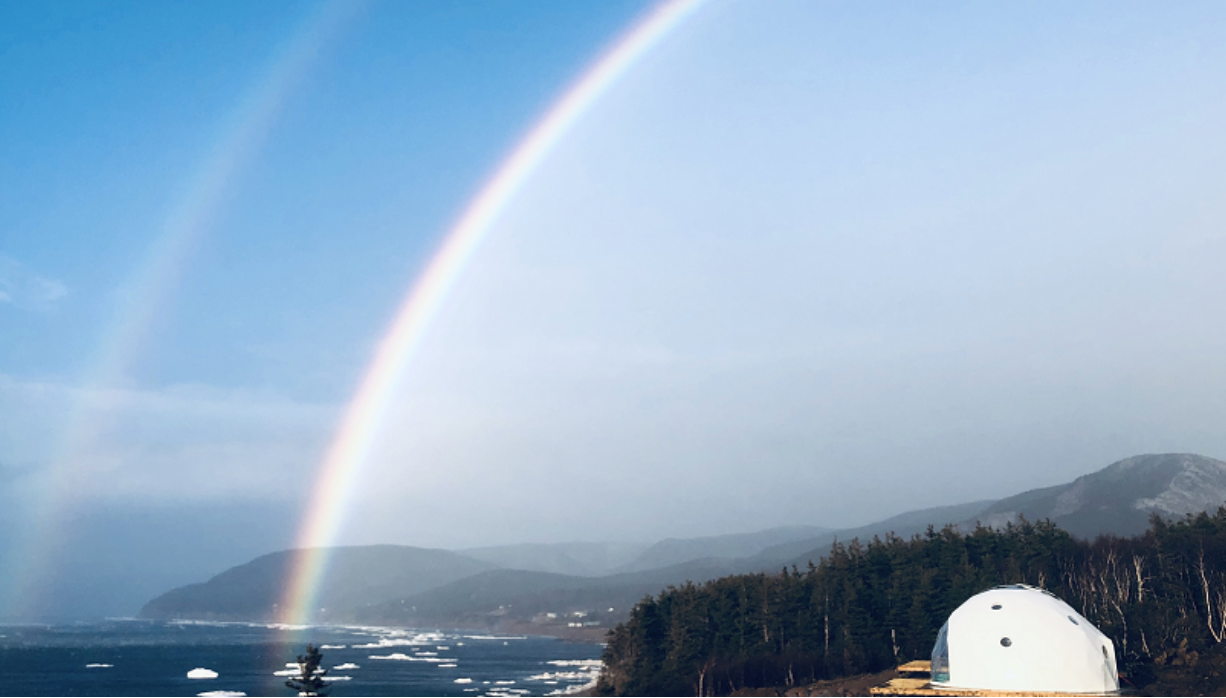 True North Destinations
True North Destinations is located up the coast in Pleasant Bay. Opening mid-June 2019, it is owned by David and Tanya Hinckley. Each of their 10 domes sleeps 4 people, and comes with washroom, kitchenettes, electric heat, and a hot tub on the deck. Guests can also take the path down the beach and spend evenings gathered around the ocean-side fire pits.
For more information, TrueNorthDestinations.ca
---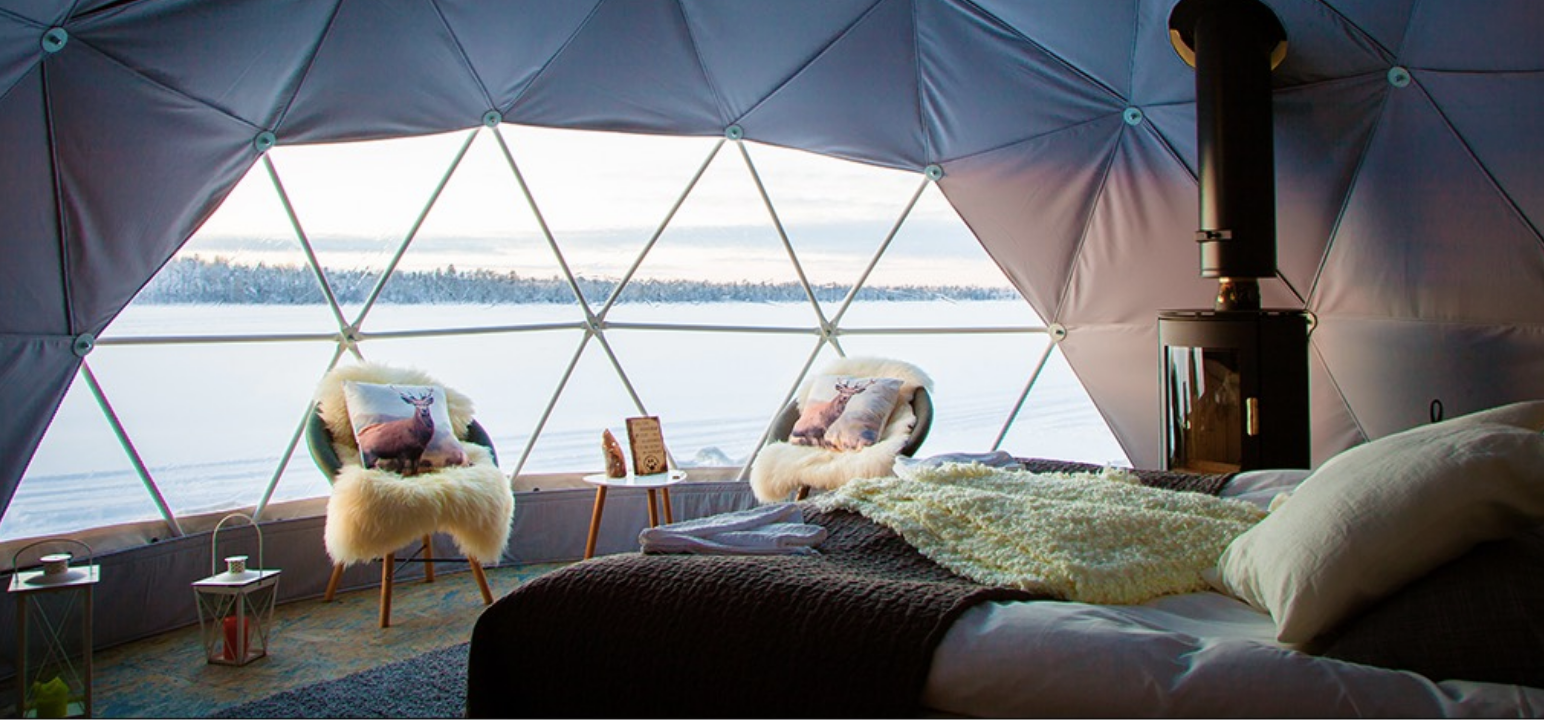 Blue Bayou Resort
Blue Bayou Resort is located in South Harbour on the doorstep of Cape Breton Highlands National Park. Owners Stephane Pointras and Shanshan Liu are currently working hard to complete the site, which will open in summer 2019. Blue Bayou will offer 23 domes and 7 tipis for a range of glamping experiences.  
Amenities include king and queen-size beds, BBQs, and fire pits. Glampers will also have access to kayaks and stand-up paddleboards so they can explore the harbour.  
For more information, visit BlueBayouResort.com