The launch of a new food truck is one of the most welcomed events for foodies. If you're a foodie, then you're in luck today! And if you're not a foodie... then... you... are... a foodie in denial. Because, yes you are!
A Delicious and Creative Menu With Your Favorites and Then Some
Food truck chefs seem to create some of the best and most creative menus possible. They have the flexibility to experiment. And they're bold enough to try out new food items that you just won't see on the menus of most local restaurants.
The new Fire Fries truck is slinging some delicious stuff from their new location at 713 Victoria Road in Whitney Pier. And if you feel like having it delivered, they do that too. Just give them a call at 561-0607.
Fire Fries, Perogy Poutine, Mexican Street Corn, Deep Fried Candy Bars on a Stick... Plus All Your Favorite Traditionals!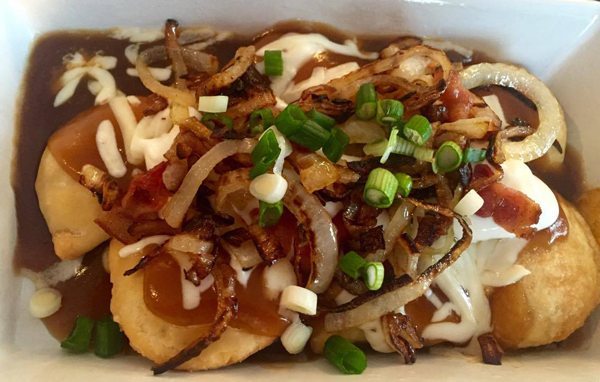 If you're looking for all your favorites, you're in luck. If you're looking for a foodie adventure, then let your belt out a little bit and get ready.
You might feel a little bit guilty for ordering two of your favorites. But Fire Fries has figured out a way to get away with it without anyone knowing. Just order yourself up a perogy poutine! You get both without having to decide. How's that sound?
You're right. It sounds good, really good.
If you're feeling a little more adventurous, put your FitBit in the top drawer before leaving, and try out a deep fried candy bar on a stick, and grab a mexican street corn as an extra snack for the drive home. No worries. They aren't as dangerous as they were in the Nacho Libre movie. Try to get home quickly before the food coma sets in.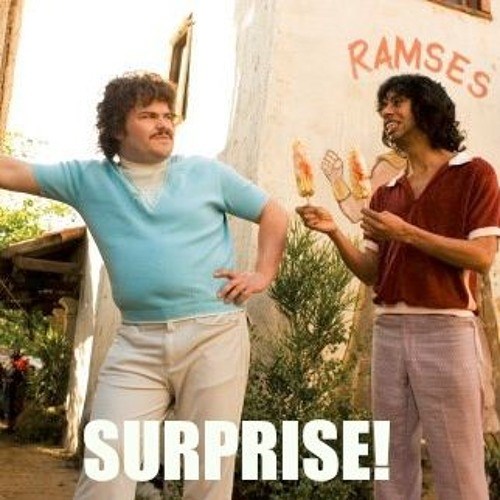 Do You Want to See the Menu?
But, of course, you do. You're a foodie.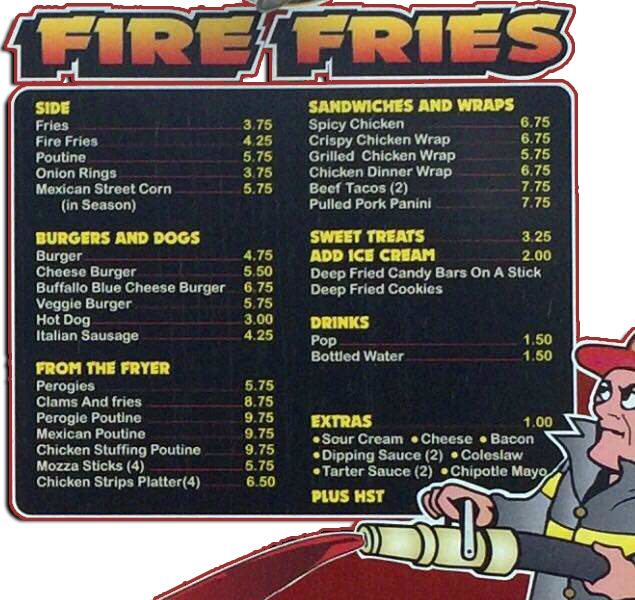 Open Daily. Check their Facebook page for times.