CLICK OR TAP IMAGES TO ENLARGE OR DOWNLOAD
My son Jim is in the midst of renovating an old home in Sydney. While tearing up some hardwood flooring, he uncovered some old newspapers used as insulation between the sub-floor and the hardwood. 
While most of the newspapers were deteriorated and barely readable, a section of what we used to call "The Funnies" was in amazingly good shape. Not only readable, they were rich in colour and had great artwork. They were from The Montreal Gazette with the publishing date of Saturday, April 17, 1943.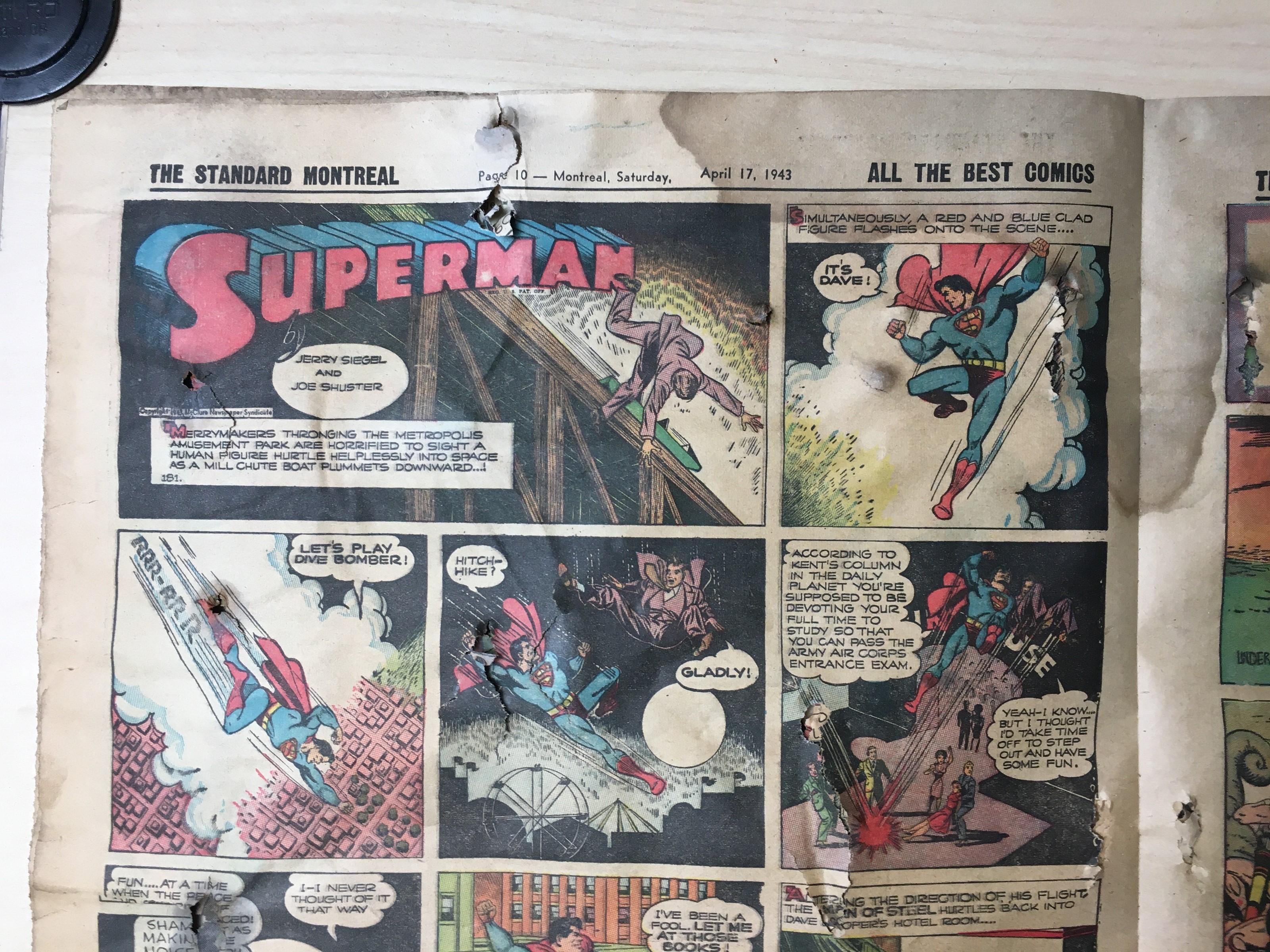 Some of the characters are still part of mainstream popular culture and have been referenced more recently in movies, broadway musicals, and tv shows - like Flash Gordon, Tarzan, Orphan Annie,Dick Tracy, and of course Superman.  I remember my older brothers talking about these comics, and teasing me that I missed out on the "real good stuff," like these comics and early TV serials of Zorro and Davey Crockett. These are all names that resonate from my childhood for one reason or another. 
But some of the comics I had never heard of - Terry and the Pirates, Moon Mullins, Smilin' Jack, Gasoline Alley, and Out Our Way to name a few.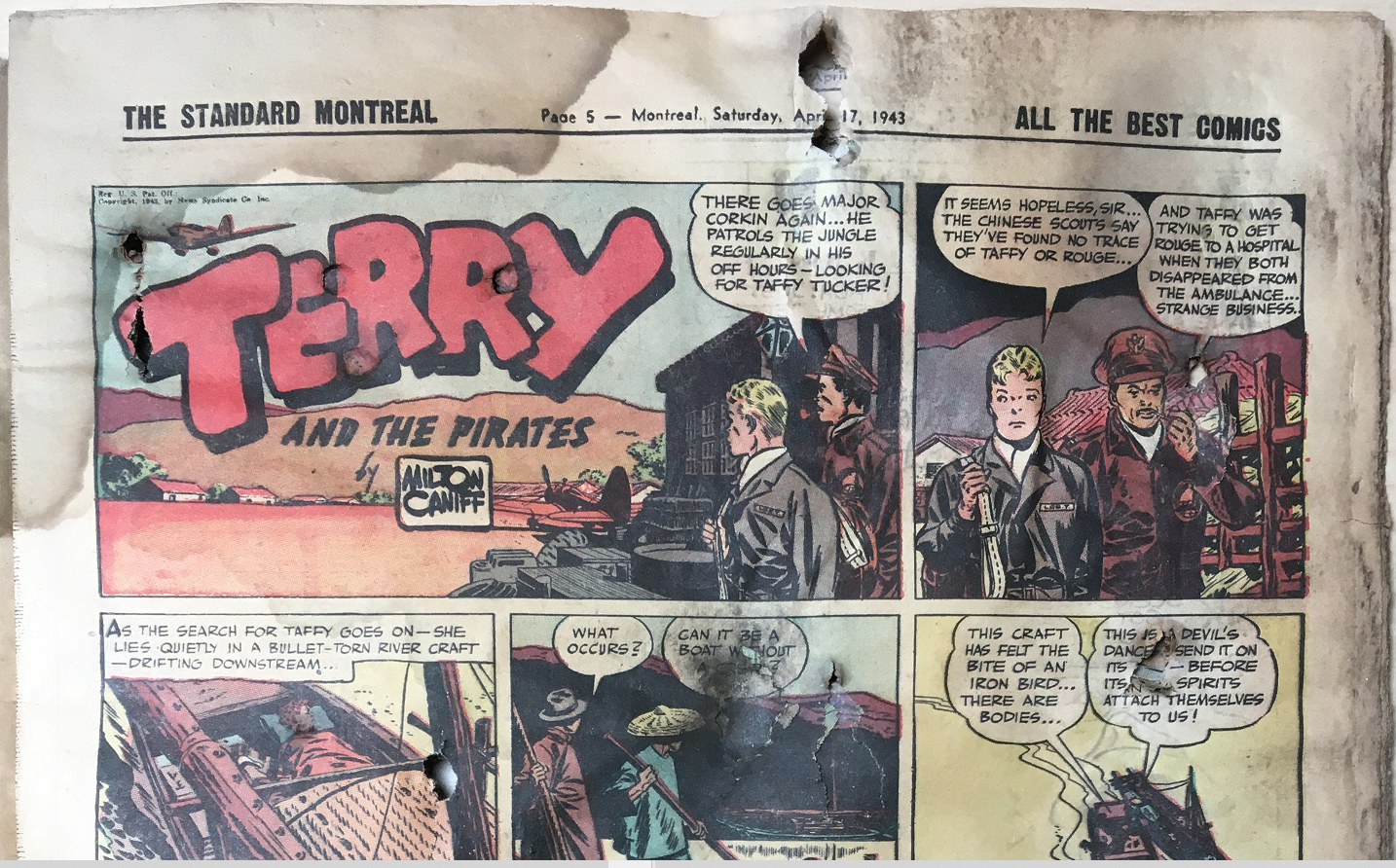 The artwork is quite varied, but many have common themes (good vs. evil, with good eventually winning) and an overall message of "doing the right thing."
Of course, the newspaper was published during World War 2, and times were much simpler then. Issues of the day were black and white, and the tone and storylines of the comics reflect those times.
I am attaching most of the images for download for readers who wish to see more. 
Please share your thoughts and remembrances in the comments below.
Pictures and Documents