By Tom Murphy, CBC News Posted: Aug 08, 2016 6:21 PM AT
Any Americans tempted by the website Cape Breton if Donald Trump Wins will be heartened to learn the Nova Scotia island has a long history of restoring symbols of American pride.
Cape Breton has quietly helped revive the bald eagle, which was on the U.S. endangered species list in the 1980s but is thriving today. 
"There were zero nesting pairs in the entire state [of Massachusetts]. The last pair we knew about disappeared about 1905 down on Cape Cod," says Bill Davis of Massachusetts Fisheries and Wildlife.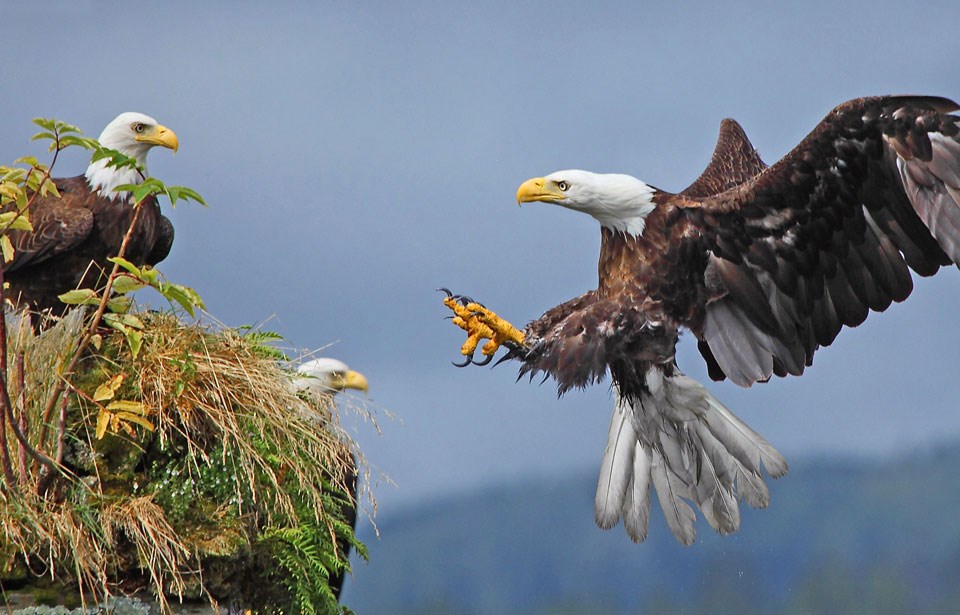 ---