This event has ended
Date:
Time:
-
GET 'ER DONE! Event in Cape Breton To Spark Citizen Action
goCapeBreton.com is hosting GET 'ER DONE! 
Mathew Georghiou describes the event in this video...
<< Click here to save your seat! >>
The event to be held on Saturday, October 1st is a free half-day forum for an authentic, interactive, and meaningful conversation about the future of Cape Breton Island. No political agendas. No propaganda. No spin. Just the facts about our community's challenges and opportunities for success and how we can take action to GET 'ER DONE!
The premise for the event is that the success of a community is not dependent on big wins. It's about the small things that happen every day between friends, neighbors, coworkers, and community. Many little wins add up to a big win. GET "ER DONE! aims to help facilitate these wins through grassroots community action.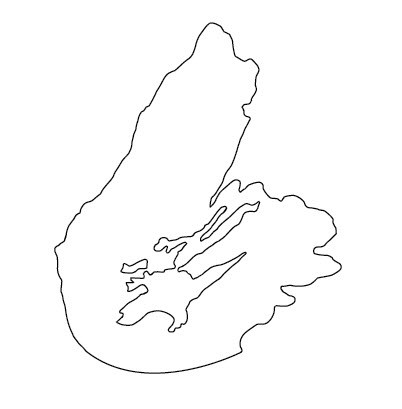 GET 'ER DONE is unlike any other community event.  It's highly interactive with local panelists and audience participation in all discussions. Mobile phones and whiteboards will be used to collect audience feedback in real time.
Richard Lorway, President of goCapeBreton.com, says, "Everyone will be invited, but not required, to make an action pledge:  a promise to do something community-minded, no matter how big or small. Examples could be to volunteer for an event, donate to a food bank, help a neighbor, clean a green space, eat healthy, vote in the election, anything! Action pledges will be captured on paper, through mobile devices, and in personal photos."
Nigel Kearns, the event co-producer, added, "Our desired outcome for this event is to bring together those who are already active within our community to share their experiences with those who desire to make a difference but may not know what to do or how to get started. This event will open that dialogue, inspire action, and create a take-control-movement, both during and after the event.  A true GET 'ER DONE! attitude to make our community what we all want it to be for us, our families, and those who visit or choose to settle here. Let us lead by example!"
Once the half-day event concludes, the discussions and actions will be taken online to goCapeBreton.com where the dialog and action pledges can continue.
Event Information
The inaugural event will be held on Saturday, October 1, 2016 between 9am to 1pm at the Highland Arts Theatre on Bentinck Street, Sydney, Nova Scotia, Canada.


Attendance is free and open to all.


Founded and hosted by goCapeBreton.com.  Funded by goCapeBreton.com (lokol Inc), N Kearns Event & Project Solutions, and various sponsors.


The name of the event reflects the interactive and action-oriented focus of the event, while adopting an endearing colloquial term well-known to Cape Bretoners.


goCapeBreton.com is not affiliated with any political organization or agency.


More details and panelists can be found on the event website at GETerDONE.net
GET 'ER DONE! Panelists
SOCIAL CHALLENGES
-Barriers and solutions for Healthcare, Poverty, Nutrition, Outmigration, and more.
Monika Dutt
Alicia Lake
Lynne McCarron
David Sawler
ECONOMIC DEVELOPMENT
-Entrepreneurship, Tourism, Energy, Resources, Agriculture, Oceans, and more.
Dannie Hansen
Bert Lewis
Steve Lilley
Bob Pelley
INFORMATION SHARING
-The role of media, social media, and citizens in building community and social capital.
Rob Calabrese
Mary Campbell
Ian McNeil
Joe Ward
DESIGNING OUR FUTURE
-Community participation and leadership for a prosperous future. A plan to move forward.
Wesley Colford
Rankin MacSween
Doug Milburn
Spyro Trifos
GET 'ER DONE! by sharing this event with friends, family, and coworkers!
<< Click here to save your seat! >>
About goCapeBreton.com
Launched just over 1 year ago, goCapeBreton.com has quickly become THE place for Cape Bretoners at home and around the world to share local news, information, and more. goCapeBreton.com is unlike any other media, web portal, or social media site.  Our objective is to help build a vibrant community ecosystem for Cape Breton Island. Despite our early and growing success, we want to do more and be more for Cape Breton Island.  We want to empower our citizens to create positive and lasting change in our community. The goCapeBreton.com website combined with the GET 'ER DONE! event helps make this happen.
Contact
Richard Lorway, President
goCapeBreton.com and lokol
902.562.0042 x210   
More Information
Event Website:  GETerDONE.net
lokol company website is at lokol.com
<< Click here to save your seat! >>