Week of Welcome 2018 at CBU

We want to make sure that your first week at CBU is one to remember. That's why we're making sure you have all of the information you need before you start your journey here. Week of Welcome at CBU runs from September 1-9, 2018. We can't wait to see you throughout the week!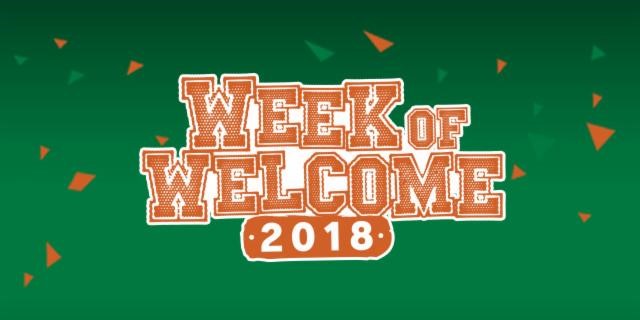 Week of Welcome is an exciting, fun-filled week to get comfortable on campus, meet new friends, and learn tricks and tips on how to make the most of your year at CBU.


Monday, August 27 to Thursday, August 30 – Your Canada Agenda (International Student Sessions)

Saturday, September 1 – Campus Kick-Off Carnival

Sunday, September 2 – Breakfast with President Dingwall, Beyond Academics: Safety at CBU, Mocktail Night

Monday, September 3 – CAPERS Men's Pre-season Game, House Council Olympics

Tuesday, September 4 – Start Smart, School Orientations and an EPIC Paint Battle!

Wednesday, September 5 – First Day of Classes!

Thursday, September 6 – Lip Sync Battle

Friday, September 7 – Pit with a Prof and Spidey the Hypnotist | Mentalist

Saturday, September 8 – Orange Out Day!

Sunday, September 9 – I Forgot to Ask!
For detailed information on each event and registrations for Breakfast with President Dingwall and Start Smart, visit www.cbu.ca/wow