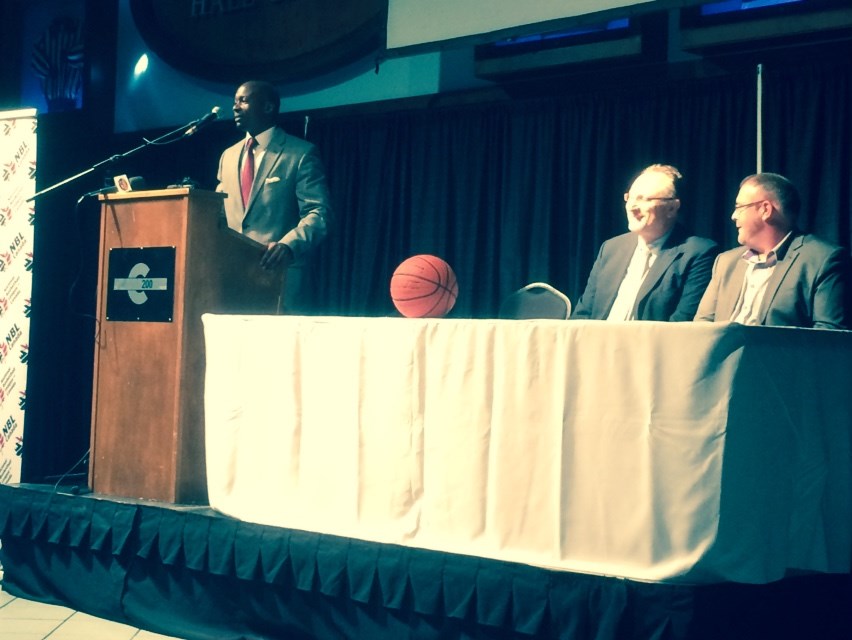 SEPTEMBER 2015  goCapeBreton.com
Tyrone Levingston and NBL Comissioner and former NBA player David Magley announce that Cape Breton will be getting a new professional basketball team.
Will join the 2015/2016 season, starting late 2016.
Team naming contest was held in Oct 2015.
Team name and coach will be announced in future.
Team will be "Cape Breton" (not Sydney)
Games to be played at C200.
Hope to get at least 1,500 fans per game to hit break even.
Team salary cap is $150,000 (plus housing and transport).
Parker Rudderham and Martin Chernin are the first investors supporting the team.
9 Teams in Canada.
Minimum 4 Canadian players per team.
Players will be very active in the community and are pleased to receive invitations for any local events.
NBL website: www.nblcanada.com
---
Current Status
The team name, logo, and more were announced on Nov 24 here:
https://capebreton.lokol.me/local-pro-basketball-team-announces-name-logo-and-big-event
---
Investors, sponsors, supporters, and volunteers may contact the team President 
Tyrone Levingston
Sydney, NS
902.266.2191
twitter @tylevingston
facebook NBL Cape Breton
---
Team News
---
July 2015

Halifax Rainmen owner's son eyes basketball franchise in Sydney
CBC  

Levingston looks to bring NBL Canada to Sydney
Cape Breton Post
---
September 2015
Sydney wins National Basketball League of Canada franchise
Chronicle Herald

Pro basketball to return to Cape Breton this December
Cape Breton Post
Name Our Team Contest
goCapeBreton.com
GM of Sydney pro basketball team says he already has points on the board
Cape Breton Post

Addition of Chernin boost to Sydney NBL cause: Levingston
Cape Breton Post

Proposed Sydney NBL franchise lands key investor in Marty Chernin
Chronicle Herald
---
October 2015

Sydney's hoop dreams on hold
Cape Breton Post

Sydney team passes on NBL season
Chronicle Herald

Breakfast Biographies - Tyrone Levingston
CBC Radio Interview

Halifax's new NBL team dubbed the Hurricanes
Chronicle Herald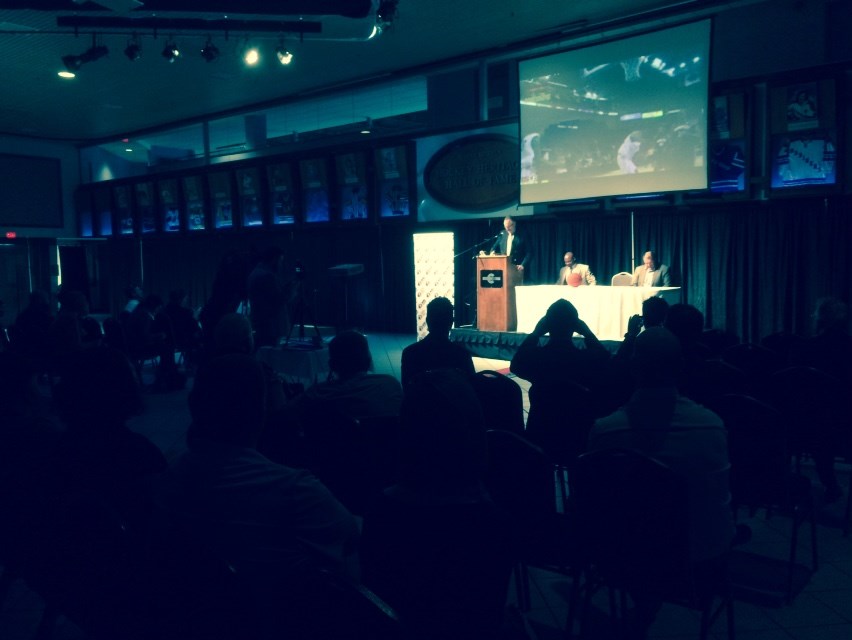 News conference announcing new NBL team for Cape Breton Island