Following the recent provincial election, Port Hawkesbury's Brenda Chisholm-Beaton became the first female mayor in the history of Cape Breton Island.

"I don't want this to be a big deal," says ChisholmBeaton. "After all, it is 2017. But let's face it, we broke the glass ceiling, and it was time for a change."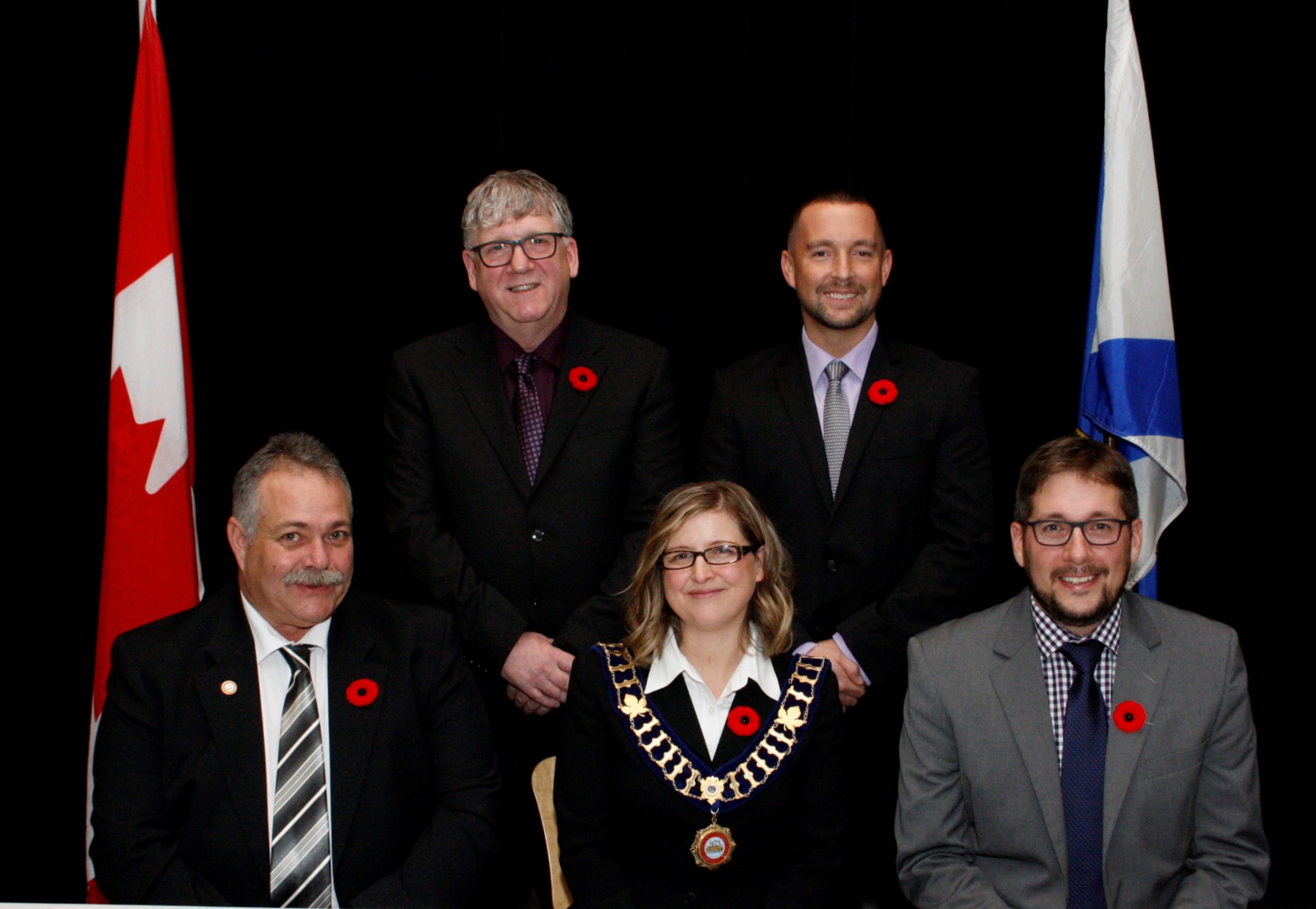 Chisholm-Beaton, who has an educational background in Community Economic Development, says she is focused on encouraging residents to take an active role in shaping their community. She adds "accountability and transparency" are also key objectives. Chisholm-Beaton is a co-owner/operator of the Fleur-de-Lis Tea Room and Dining Room in Port Hawkesbury. She and her husband Tommy have three children – Candace, Alexis and Finlay.



The following is a Q & A with Chisholm-Beaton.



1) Where did you grow up, go to school?

I grew up in the Town of Port Hawkesbury - and attended school here as well.  I attended CBU and MSVU for an undergraduate degree in Antropology/Sociology and minor in Business and Political Science.  I then attended University of Manitoba for Masters of Arts - Community Economic Development was my concentration.

2) How did you become interested in politics?

It bloomed from a sincere desire to improve the community I grew up in, love, and returned home to - to raise my own family.  Sometimes we have to leave in order to discover what we had the whole time!  Our Town has the kindest, hardest-working, and most sincere people and its place in Cape Breton as a sea-side town and my pride as a Cape Bretoner led me to chose the path I am presently on.  My vision is local but also regional, and each of our communities can figure out grass-roots solutions and opportunities to grow our municipalities, regions, and in turn, our Province.  

3) Why is your Mom such a big influence in your life?
My Mother was a very hard-working lady.  She loved school and had dreams to attend herself - but due to her family and their poverty, she was forced to quit school in Isle Madame and work at a young age here in Port Hawkesbury.  She vowed to work hard so that her own children could have the opportunities she didn't have.  So growing up - I saw what hard work looked like.  My mother ran the 2nd most productive KFC in all of Canada and she was able to maximize profit while minimizing cost, and was often sought out to work with their regional managers.  She valued education for us, and my brother and 2 sisters all have trades/degrees and were raised with a foundation of what we can do with "our own hands" - and that if you want to get things done - you have to take the initiative.  
4) What about the rest of your family?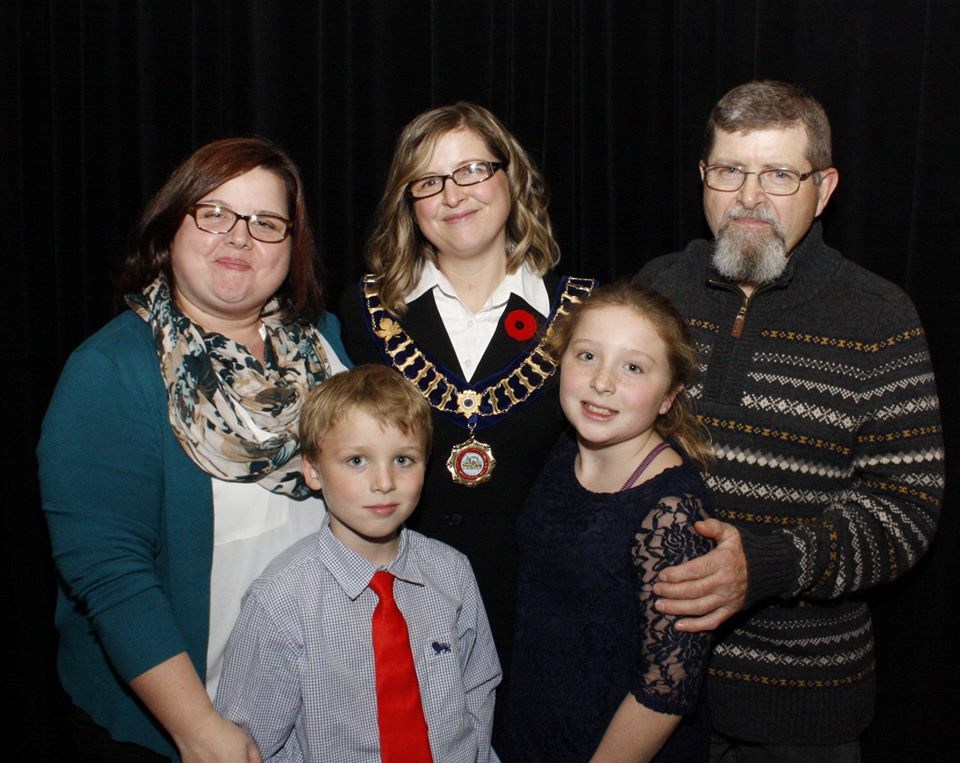 I have three children - Candice (26), Alexis (11) and Finley (9).  I have a husband Tommy.  My mother passed away a few years ago but she was strong leader in my life that her lessons still continue long after her passing.  My father is also a huge mentor in my life and one of my biggest supporters.  He, like my mother, was a hard worker all of his life, and together - along with my mother, we built our business "Fleur-de-Lis Tea Room and Dining Room" from the ground up.  It opened in 2003 and it is a huge success based on the tenants of Community Economic Development.  We contribute to community health and wellness by having an affordable and extensive menu without any deep-fried foods (no deep fryer), with locally purchased/sourced foods (shop at home 1st), and with the mandate to support local whenever possible.  Its a business model that has worked well, and we aim to keep as many of our local dollars generated from our business in Cape Breton first, and then in Nova Scotia second.  It sometimes costs a bit more, but to us, the bottom line is a business that gives back to our community as much as our community gives to the business.  A win-win in my books, and my Father's books as well.  I am very proud of my Father, Archie, he was by my side the day I registered my papers to run for Mayor and was the first person I got to hug when I discovered I was acclaimed to the position.  The second person I got to hug was another strong mentor and friend, Monica, who was my campaign manager.  She is family to me as well!  I am most lucky to have my family, friends, staff, customers, and citizens - my life is greatly enriched by all that I do!
5) What do you like about your job?
What I like most is the team work and the absolute dedication and hard-working staff at our Town office.  I also like the fact that we have a committed council and we also have a core group of community leaders who contribute to our municipal growth and who are engaged.  I would also have to say that I love that our citizens feel increasingly engaged in what is going on in our Town and that they also increasingly want to participate and be part of the tremendous optimism that has been growing.  Growth starts with a mind-set.  We have that mind-set here in Port Hawkesbury!  We are open to growth, change, and progress.  We have a new Town slogan that states, "Opportunities await" - and they do; and we are growing these opportunities every day as we create new infrastructure projects; like the rehabilitation of Pitt and Napean Streets, like our up & coming Reeves Street Revitalization project that is spurring on investments in our uptown core, and like our #StartUpPortHawkesbury initiative with the Eastern Strait Regional Enterprise Network (ESREN).  And these are just examples.  We have a growing robust airport, a rich and diverse pool of volunteers who are one of our very best assets here in our Town, we have excellence in Youth Sports teams who continue to be regional leaders, we have an active and growing Chamber of Commerce who shares our vision of regional growth and cooperation.   
I guess you can tell from my ceaseless enthusiasm that I might be just the littlest bit in love with my job as the Mayor of Port Hawkesbury.   The people are amazing, they know my heart is in the right place, and I've felt so supported and respected thus far in my new role!  I am so excited and confident for a strong and promising future here in Port Hawkesbury!
Brenda Chisholm-Beaton 
Mayor, Town of Port Hawkesbury