Today, for the first time in 7 years (and 3 days), I went Geocaching. I was first introduced to this urban (and rural in some cases) treasure hunt by a friend. All around you there are caches hidden. Usually they contain a log book and sometimes various items depending on the size of the 'cache'.
Unfortunately, due to time and other outside circumastance, the cache I went to look for no longer exists. ( GC2YAN ). However it was only a short walk from my house (about 500 meters). And it was fun to get back into it again. During the process, while I didn't discovery the cache (looks as though it was run over by a lawn mower, with debris scattered about), I did find an extrodinarily unexected sight.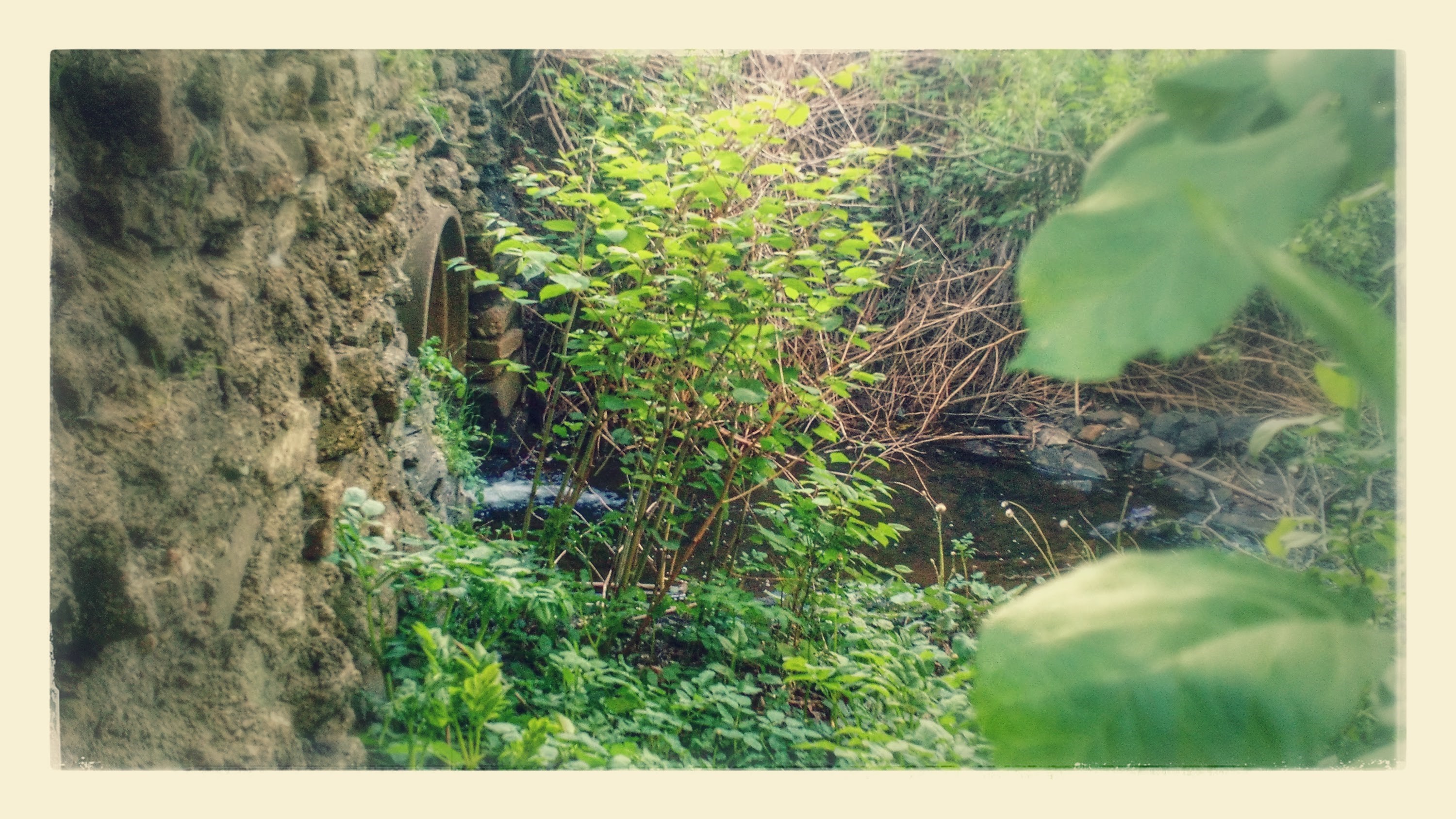 (image stylization provided by Google Photos)
The image above I took just off the road, the old stone retaining wall and everything in this culvert were totally unexpected. I have passed this area hundreds of times and never knew that such a beautiful spot was literally just feet from the road. This is why I enjoy Geocaching. This is why I love the opportunity to get out and see areas of this town, community and island that I pass every day and never realize that just feet away from me is a hidden treasure.
If you know of a hidden treasure here on the island, share it with folks. Or better yet, make it a Geocache. The community is extremely respectful of the environment and locations. Of hidden gems and history.
In the future I may write a more detailed post on what exactly Geocaching is, about the community that is involved with it and why it's a great hobby to have. I didn't realize until today just how much I missed the simple pleasures it can offer.