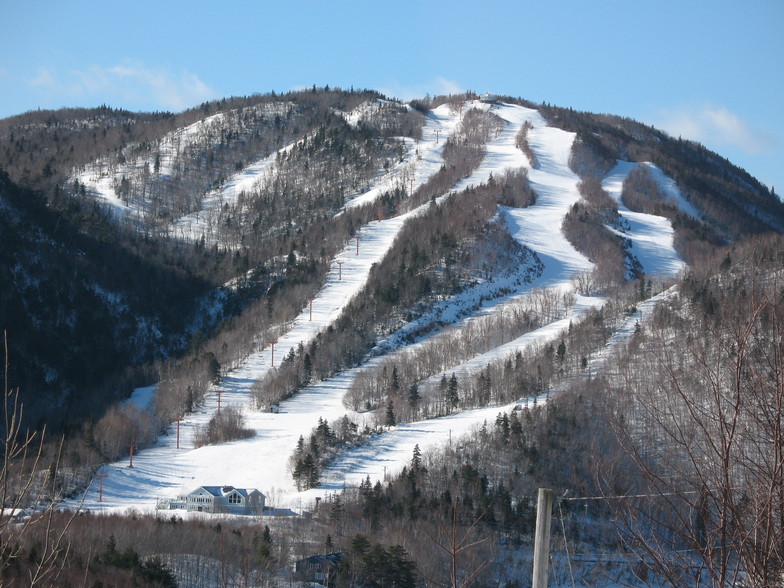 WELCOME TO SKI CAPE SMOKEY
Ski Cape Smokey, is a non profit society with a mandate to provide Cultural and Recreational activities to local residents and visitors. We are presently working on partnerships to provide a wide variety of activities at our location. If you are interested in partnering with the society please feel free to contact us.

In 2011 we provided recreational skiing for the first time in five years. After Hundreds of hours of volunteer work we were successful in seeing the POMA lift in operation, providing access to half the mountain. Mother Nature cooperated and we were fortunate to have excellent skiing conditions for February and March. Many visitors hiked to the top of the mountain to claim first tracks in the natural untouched powder snow. This experience was noted by some visitors as the highlight of their skiing career.

Ski Cape Smokey has been closed for 5 years due to a shortage of financial resources. In the winter of 2011 the community decided that we needed our hill back! The community came together and put 1000's of volunteer hours into cutting brush, completing lift maintenance, repairing the main lodge and preparing the ski fleet. Smokey has a Quad Chair Lift that goes to the top of the mountain (1000 Vertical Ft) but we could not finance the operation of this lift in 2011. We were able to operate our POMA surface Lift that provided access to half the mountain. Many visitors to the mountain in 2011 hiked from the POMA to the top of mountain. Lots of natural, untouched snow made the trip to the top a highlight of many visitors.

Mother Nature has coperated with us in the past 3 years, bringing us heavy ammounts of snow to make our hill a success to this date. The 2013-14 ski season started early, we opened on December 26th, for the first time in many years people have been able to ski smokey that early with 100% natural snow. The season ended in early April.

The Ingonish area of Northern Cape Breton is located on the famous Cabot Trail and is known for its great scenery, beaches, hiking trails, Seafood, The Keltic Lodge Resort and The Highlands Links Golf Course. While very exciting in the Summer and Fall it is a quiet community in the winter months. We are fortunate to have an outdoor regulation size rink which provides great skating but we still missed our ski hill. The Communities in Northern Cape Breton worked hard to get Smokey up and running in 2011 and we will continue to develop this jewel in the future. Thank you to everyone for your continued support and hard work!