Cory Moore spent a few years indulging his wanderlust before returning home to Cape Breton from Germany in 2012. His challenge became finding a way to make a living that fit his philosophy and his lifestyle.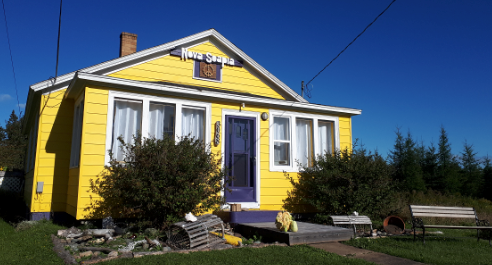 "I want to enjoy what I do," said Cory. "My work should make me happy. It shouldn't feel like work."
Cory is an environmentalist and a strong believer in local products. He also has sensitive skin and has always used natural soaps. While on a trip to Halifax, he visited a soap shop and was intrigued by the product. Cory spent the next few years creating his own recipes and trying them on family and friends. This led to starting his business — Nova Soapia.
"Lots of people have skin problems," said Cory. "It feels great when people tell me how my soap helped their skin. My motto is, "Help people and don't hurt the planet."
As well as selling from his location in Portage, Nova Soapia products can be purchased at local markets and online. Cory also organized Home Of Our Heartisans, a new craft market at the Cedars Club in Sydney.  
"Our goal is to create an experience where shoppers can see, smell, taste, and feel products from Cape Breton producers."
For more information, visit NovaSoapia.com