Tamarind Optical Services
Cape Breton Optometrist · Eyewear · Contact Lens · Prescription Sunglasses
---
Tamarind Optical is committed to a higher quality of life for our patients by providing first class eyewear, contact lens, safety glasses, prescription glasses and high fashion frames.  Our knowledgeable staff will help you find the vision correction that fits you and your budget. Contact Tamarind Optical today for all your vision care needs - Sydney River: 902-564-5332 | Glace Bay: 902-842-3333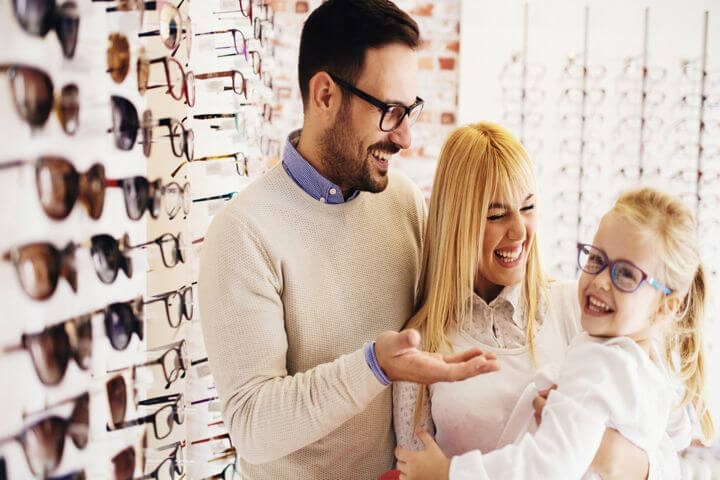 We offer a wide range of eye-related services. Please call our office to schedule a consultation appointment, and we'll address your needs from there.
✓ Eye Exams

✓ Eye Screenings

✓ Eye Treatments

✓ Contact Lens Service

✓ Prescription Glasses

✓ Prescription Sunglasses
Tamarind Optical Services has one of the widest varieties of eyewear, contact lenses, and prescription sunglasses anywhere on Cape Breton Island.
Our professional team of doctors really make your visit a great experience. We will help you with your next pair of glasses or any type of eye emergency.
Tamarind Optical Services has a choice of 2 convenient locations in Sydney River and Glace Bay. Check out our contact page for directions.
1102 Kings Road, Sydney

-

902-564-5332



219 Commercial St Glace Bay - 902-842-3333

Regular eye exams give your Cape Breton Eye Care Center a chance to correct vision changes and offer a number of services and  tips on caring for your eyes. An eye exam helps detect any eye problems if they exist at their earliest stage when they're easily treatable.
Tamarind Optical Services, one of the most well known optometrists in Cape Breton, have dazzling eye wear for fabulous people. We want to not only allow you to see better, but put you in a pair of glasses that make you feel good.
The health of your eyes is of upmost important to our Island Eyecare Professionals at Tamarind Optical. For instance, your retina pretest results will alert the eye doctor as to any serious conditions like glaucoma, heart disease, diabetes, or even cancer. You will want to know the results of the eye test before they figure out if you are near sighted or far sighted.
Cape Breton Optometrist
Your friendly Cape Breton Optometrists, many who work at Tamarind Optical, offer a wide range of eye-care services for all areas of Cape Breton not just in the CBRM.
At Cape Breton Eye-wear Services, they carry all styles of glasses and eyeglass frames that are made to fit everyone from young to old. From fun and simplistic to bold and sophisticated, they have them all! If you are looking for eyewear for grandpa or a grand child, Tamarind Eyecare Services in Sydney and Glace Bay have what you are looking for.
Cape Breton Eyecare Center is your local Island Eyecare Dealer that wants to help you find beautiful looking functional eyewear that will have friends and family saying "wow, I love your new glasses".
Please call our office at Tamarind Optical to schedule a consultation appointment, and we'll address your needs from there. Some of our services are Eye Exams, Eye Screenings, Eye Treatment, Contact Lens Service, Glasses, and Sunglasses for men, women, and youth!
Please call our office to schedule a consultation appointment, and we'll address your needs from there - 902-564-5332 in Sydney River and 902-842-3333 in Glace Bay