PHOTO CREDIT Ken Heaton
Downtown Sydney has not had a performing arts space since the Vogue Theatre closed its doors in 1998. The opening of the Highland Arts Theatre (HAT) has not only breathed new life into the Cape Breton theatre community, but is also playing a significant role in revitalizing the newly named Sydney Waterfront District.
The HAT (as it's called) is located on Bentinck Street in the former home of St. Andrew's Church. The decommissioned church was purchased by local musician and businessman Kevin Colford, and transformed into a state-of-the-art performance space. Kevin convinced his son Wesley Colford, a Toronto-based actor, playwright, and director, to return home in 2014 to produce the HAT's first show, The Wakowski Brothers.  
"The response from the community was unexpected and overwhelming," said Wesley.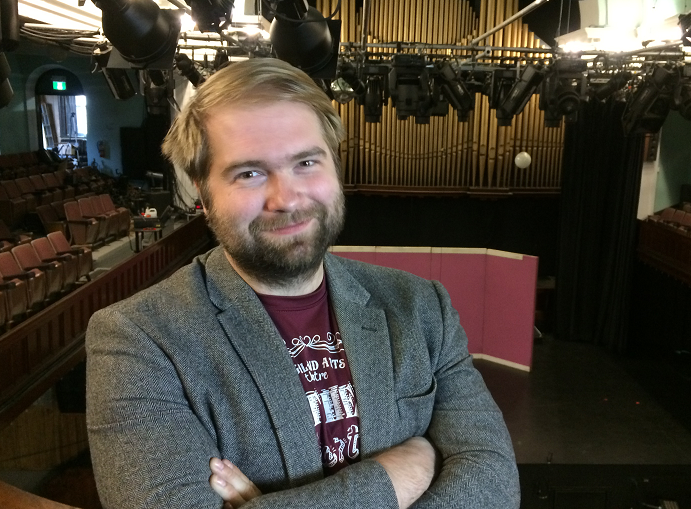 Wesley Colford, Artistic Director -- Highland Arts Theatre
Based upon the success of the first show, Wesley decided to do another, and then another. And then he realized that the level of support provided an opportunity to build something bigger, and have a real impact on the community.
"It's really a symbiotic relationship," says Wesley. "Audiences not only buy tickets, but their reactions also help shape the actors' performances and the play's direction, especially new works."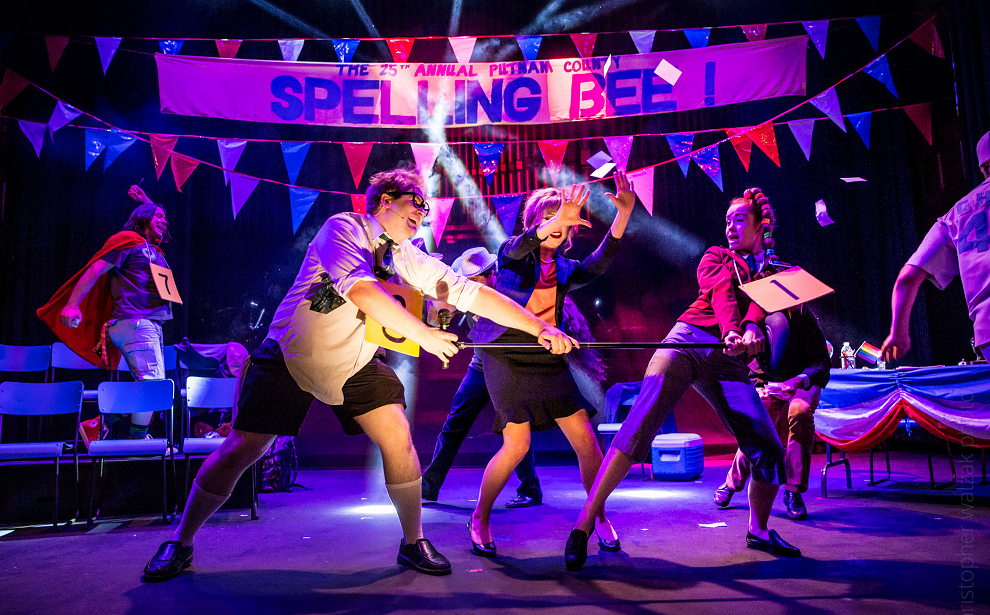 PHOTO CREDIT Chris Walzak
The Highland Arts Theatre stages 13 productions and hosts 30 concerts annually. As well, HAT audiences are treated to original works, like Heart of Steel, and innovative performances, like The Confidential Musical Theatre Project. Ticket prices are kept low to make shows more accessible to local audiences.
Wesley says that one of the most personally gratifying results is providing opportunities for local performers. "We've had people come to us who have never been on stage before, but always  wanted to try it, so we find ways to accommodate them. And a few of them have become rising stars. When you can help people to realize their dreams, that's an amazing feeling."
Now in it's fourth year of operation, the HAT continues to draw big audiences to downtown Sydney for live theatre performances and concerts, which in turn creates opportunities for other businesses to provide goods and services to theatre-goers. Restaurants in town have noted an increase in sales when the HAT has a show on stage.
The Highland Arts Theatre operates as a nonprofit society, but currently receives no funding from any level of government. Tickets sales pay for 95% of its operating budget. The Colfords, along with many volunteers, continue to invest their time and energy to make the HAT an integral part of the revitalization of the Sydney Waterfront District.
Check out the HAT 2018 Winter-Spring Season
WATCH THE HAT VIDEO