Your chimney is the most taken-for-granted part of your home! 
Chimneys need to do their job 100% of the time, BUT they also need to be serviced on a regular basis. Base material binds, soot build-up, mortar cracks, and other problems can cause problems with chimney function and allow water to penetrate your home.  
When was the last time you had your chimney cleaned or inspected? 
Call us today at 902.317.2773 for an on-site inspection.
Inspections and estimates are FREE!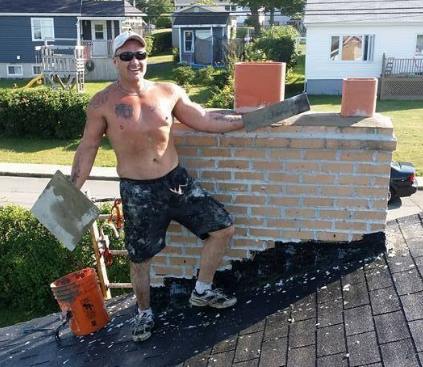 SERVICES:
Chimney cleaning

Installation of wood & coal stoves and furnaces

Installation of steel & clay chimney liners

Chimney repointing

Fireplace and chimney installation

Roof installation and repair

Snow removal from roofs

Cement chimney  caps
Fireplaces are our specialty! 
Lowest prices and ALL WORK GUARANTEED! 
Complete chimney cleaning is only $85.00. 
Call Malcolm at 902.317.2773 to book a FREE INSPECTION.