The Lord Fin Fish & Chips & Seafood is a name that is probably familiar to a lot of Cape Bretoners. It's a family business that has popped up in various locations over the past 40 years. What is probably less well known is that it is now open in one of the small buildings on the Sydney boardwalk, in front of the marina. This one is run by Carol.
I've eaten there three times now and each time it was consistent and delicious. The best way I can describe the food is that it is the PERFECT Fish & Chips. Yes, perfect. Perfectly-fresh haddock, perfectly-crisp batter coating, perfectly-chunky yet crispy french fries, and served with perfect home-made tartar sauce.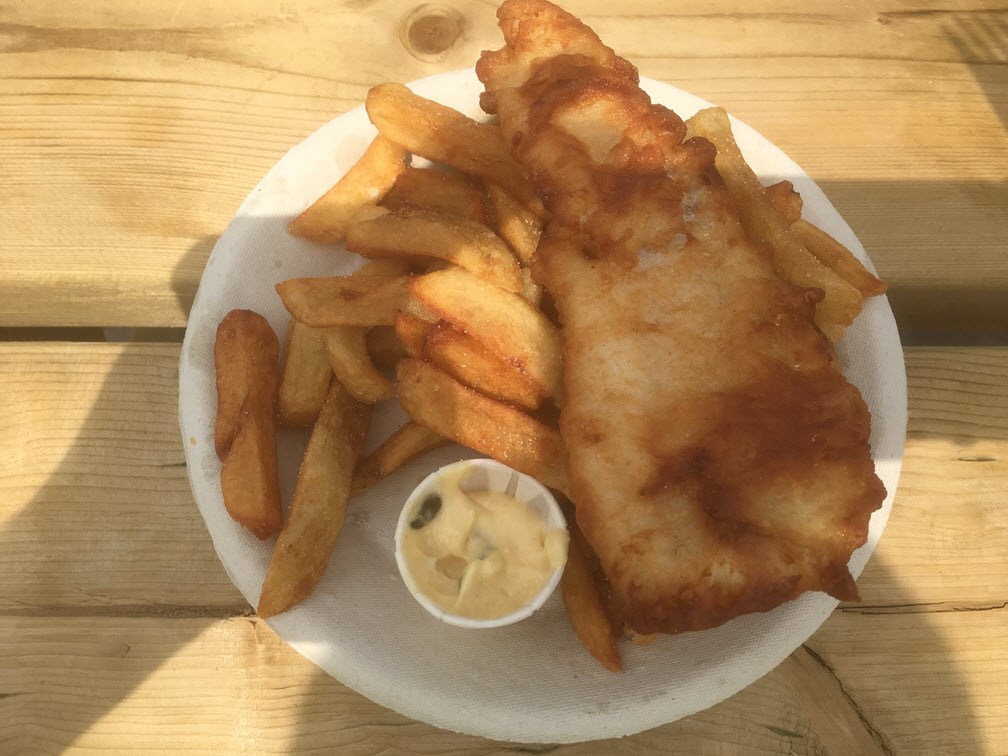 I don't use the word "perfect" very often to describe most foods, but fish and chips is one of those special sought-after meals that seems to have some type of historical or cultural significance in our psyche. I often order the meal at different restaurants and food trucks, but I'm frequently disappointed. Even when it's good, it's hard to find perfect. I think I have found it. You should too.
There's love in this food.
---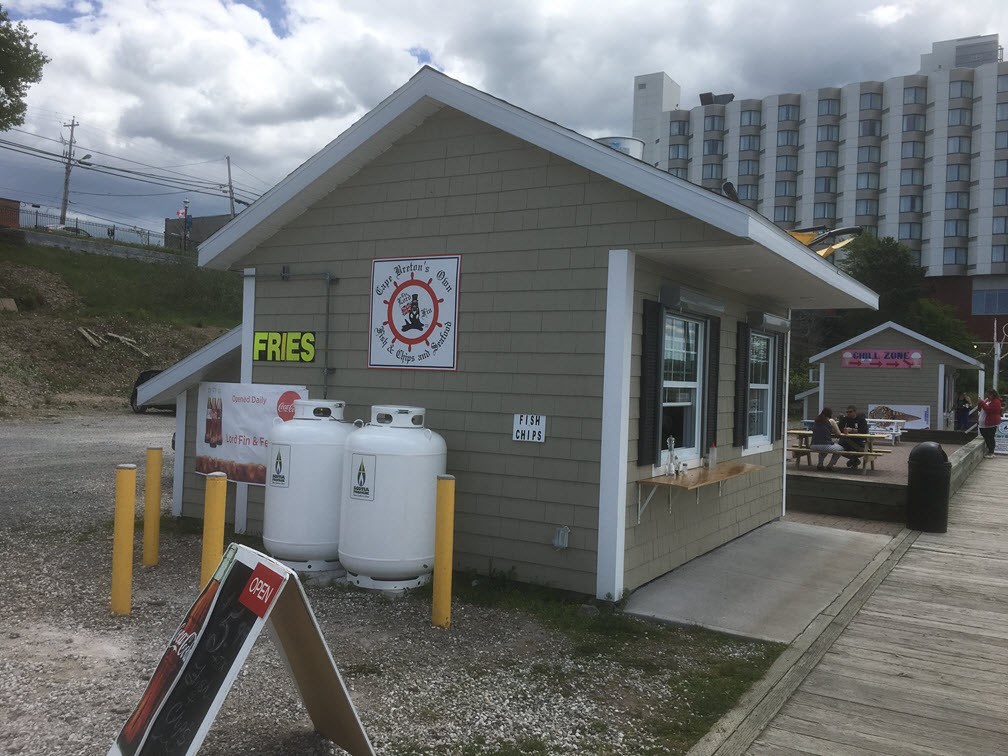 Located on the Sydney boardwalk just north of the Holiday Inn - see map above. There is also a location in Glace Bay.

Take-out only but you can eat on the nearby picnic tables.

Tuesday to Thursday open 11am to 7pm. Friday to Sunday closes a bit earlier. Closed Monday.
---
Good food. Good life. Find out more about the Good Food Review - Cape Breton
So, what do you think?  Share your positive food experience below ... or post your own review of a local eatery - here's how.
One request: Please don't be mean!  Remember that the livelihoods of many local people depend on the success of an eatery. If you don't like something, be kind about how you deliver and share the news. Only positive comments will be allowed on this Good Food Review post - that's my personal decision and does not reflect the policies of goCapeBreton.com