Healthy hair has the perfect balance (the Yin/Yang) between dry and oily, and is shiny, full, and PH balanced. In this state, you can go a day or two without washing your hair, your hair dries quickly, and you are able to play around with different styling products and tools to find new, flattering looks.
Hair health starts at the follicle. Your scalp must be pampered and it requires different care than skin. And once your hair starts to grow, the hair shaft requires special treatment and care.
The majority of brand name shampoos and conditioners are filled with harsh and corrosive chemicals, such as Sodium Lauryl Sulfate, Synthetic perfumes, Triclosan, Polysorbates, Polyethylene Glycol, Potassium Sorbate, Phenoxyethanol, Retinyl Palmitate, Dimethicone, Behentrimonium Chloride, Quaternium-15, along with numerous other types of petrochemicals, parabens, silicone, solvents and harsh manmade preservatives. The toxic list goes on and on.
Most of these chemicals were made for industrial uses before they found their way into Personal Hygiene products. They were introduced into shampoo because they are produced in high quantity for industrial applications, and their cost is low compared to sourcing and processing natural ingredients.
At DavidWayne Naturals we use 100% All Natural Ingredients in our hair care products. The ingredients in our formulations work in unison to stimulate hair follicles, clean and care for your scalp, and clean, moisturize and condition hair shafts.
David Wayne Naturals Shampoos are formulated to serve two main functions: 1) clean the scalp and hair shaft, and 2) open up the cuticles on the hair shaft in preparation for conditioner..
Our shampoo uses a higher PH level along with warm water to open up the cuticles in preparation for conditioner. Open cuticles allow the conditioner to get into the shaft where the natural ingredients are most beneficial.
After letting the conditioner rest for about 3 minutes, rinse with cool water. The lower PH level in the conditioner helps bring the PH level back to its normal state, leaving your hair clean, soft, shiny, fuller, manageable, and PH balanced. 
For more information on DavidWayne Naturals hair care products, visit our WEBSITE
---
ORDER YOUR KIT ONLINE TODAY AND SAVE 10% 
---
DavidWayne Naturals was founded by Cape Breton businessman, David MacPherson.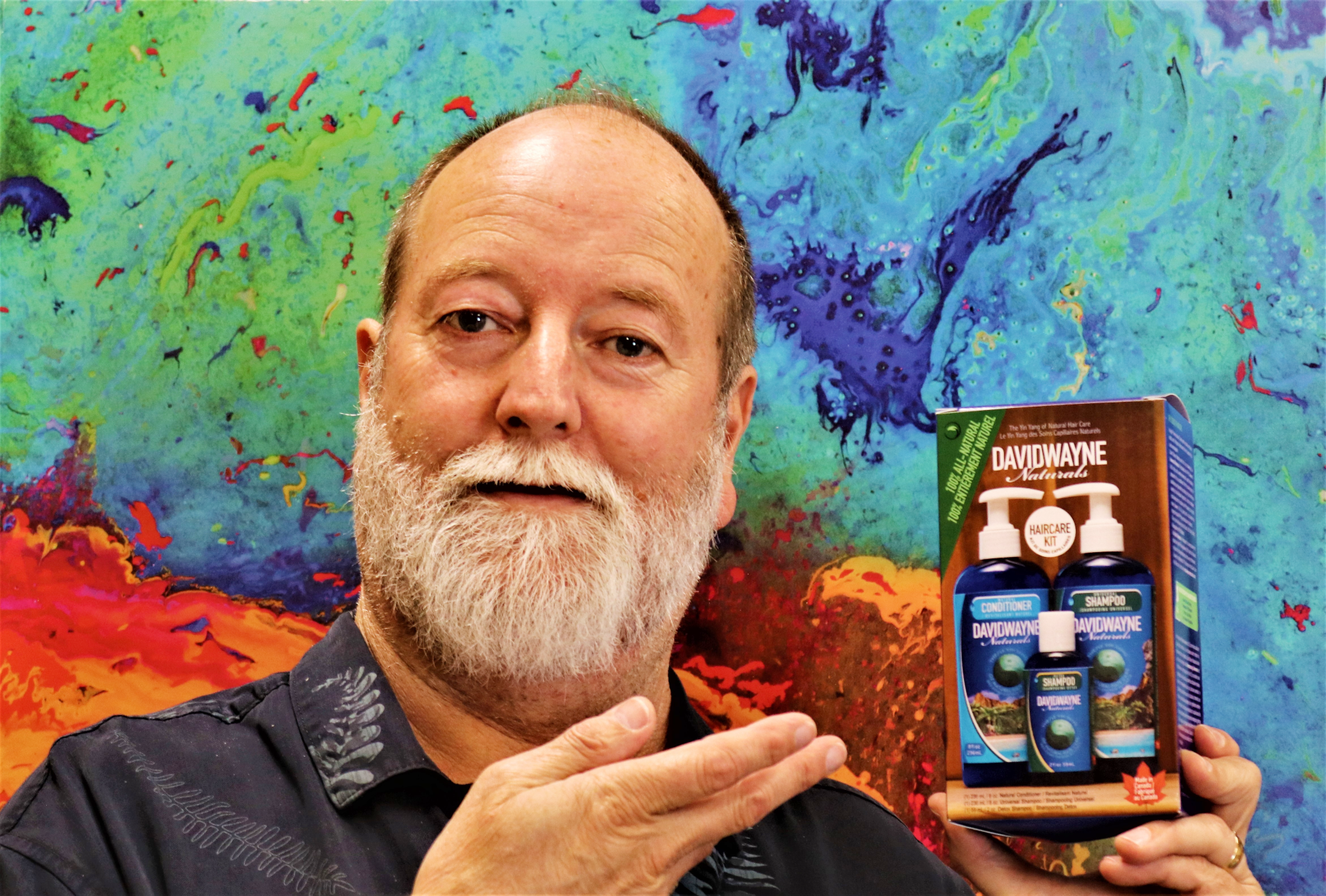 ---