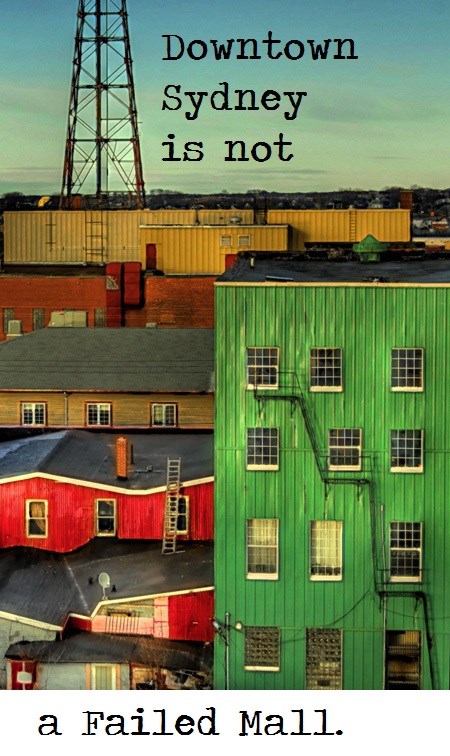 Pictures courtesy of Declan O'Doherty.

I've heard a wide variety of criticisms regarding Downtown Sydney lately, from "There are too many prostitutes" to "All the prostitutes are cops," all the way to the other end of the spectrum of "The Post just printed my name for being busted by a Prosticop!" However, far and away the two most common criticisms I hear condemning Downtown Sydney are "There's no parking" and "The shops are closing," and personally, I have a hard time understanding these criticisms. It's not because those statements aren't true. To some degree they are. It just, it's a lot like complaining about your spoon being awful at spreading butter. A spoon isn't meant to spread butter, and is awful at spreading butter for that very reason. We actually have knives specifically designed to spread butter, conveniently called "butter knives," so stop using your spoon, ya knob.


I know three things about this guy. 1. He spreads butter with a spoon. 2. He writes five step internet articles on how to spread butter with a spoon. 3. He wears thumb rings. I have a new hero.

And much like spoons weren't designed to spread butter, modern Downtowns aren't meant to be parking lots where you can buy your latest pair of jeans. Sure, they can have those things. There's no law against it, but Downtown Sydney is never going to be as good at parking at and shopping in a facility built specifically for those purposes, which is called a mall. I think I need some visual aids to get the point across.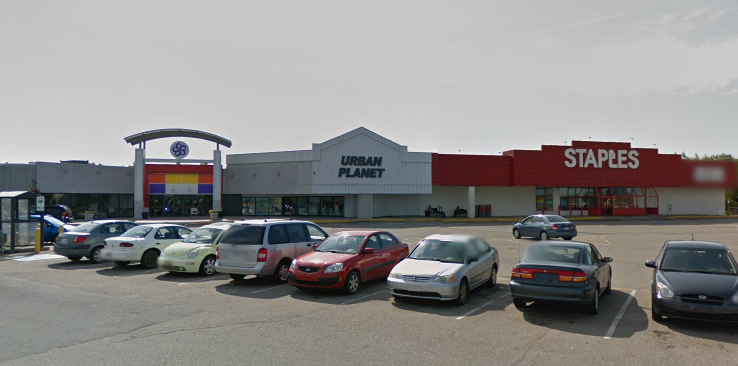 Exhibit A: Mall.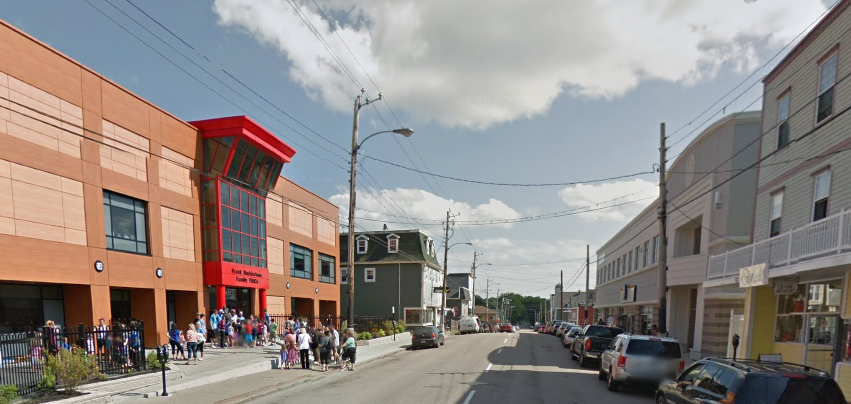 Exhibit B: Not a Mall.

So what are modern downtowns meant to do? I'll get to that in a minute. For now, what interests me is why people view Downtown as a place to shop, and to do that, we must step back in time, and look at the history of Downtown Sydney.


A little Chunk of Charlotte Street History
(from a completely unqualified source)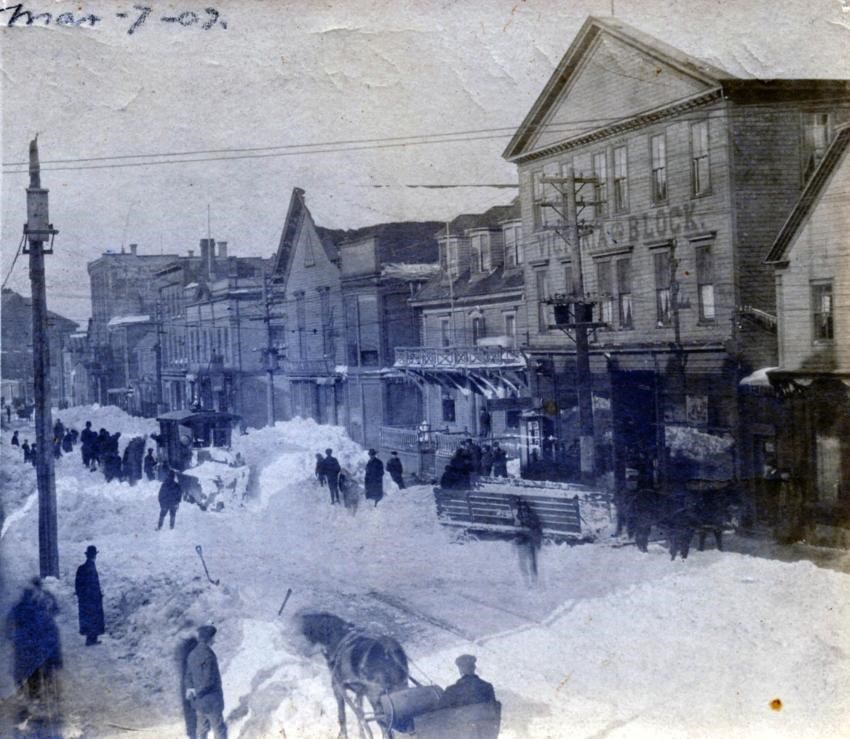 Hey, some of those buildings are still there! Those people aren't though. They're, umm... somewhere else.


Very few cities were created by some well-heeled go-getter planting a flag in a random location and proclaiming said plot of dirt to be the site of a future city. Cities historically needed a reason to exist, and most of the time the reason was something like two roads crossing, or it was where a ship hit land. New York exists because it's where the immigrants were dropped off. Atlanta exists because it's where the railroads crossed. Sydney exists because it's an excellent place to put stuff on and take stuff off of a boat. There is a lot of money in getting stuff from one place to another, and in the past it was Sydney's lifeblood. Because all these goods and money were flowing into town from the docks, it's no surprise that Charlotte Street became a bustling center of commerce. At that time all we had to carry stuff around were horses, so city centers usually sprung up around where goods and money either came off the boat or were pulled off a train.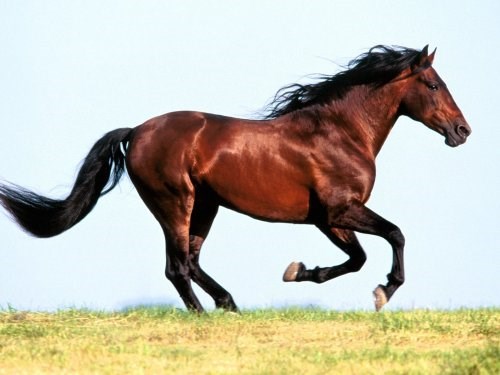 Here we have Equus Ferus Caballus, also known as "outdated technology."


As the inevitable march of technological progress continued on, humans invented automobiles, which are generally better at everything horses did except for being majestic and producing poop. The horses then had more recreational time and lived happily ever after. Meanwhile, humans kept making cars better at being cars, so much so that we had to invent special roads to suit our new, faster, way-better-than-horses mode of transportation. These were called the malevolent highways and bypasses, which brought with them new evils known as Shopping Malls and Walmarts. Downtowns all around the world shriveled up and died, and now the idea of a city center is mostly a distant memory to society at large.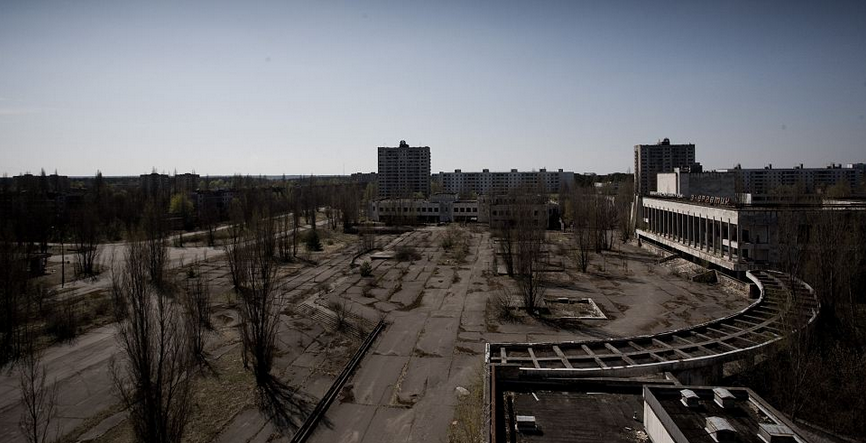 And, just like horses, downtowns don't exist anymore.

An Now, Why That Story is Crap


First of all, that's a picture of Chernobyl, so you can stop trusting me from now on. Secondly, I'm not sure if you've noticed but both horses and downtowns still exist. Thirdly, I totally stole the whole "evil bypass ruining our town" storyline from Pixar's Cars. I love highways and byways, because before they existed it took 10 hours to get to Halifax, and I'm only willing to drive 5 hours to get to a decent Mexican restaurant and an Imax Theatre.

I also love malls. Malls are psychologically designed to trick you into being so monetarily optimistic that you buy stuff you don't need with money you don't have, and I love that feeling. Every light, tile, and wall accent in a mall is designed to instill a sense of financial well-being, and I think that's fantastic. Walmart too. I needed a toolbox for non-tool related objects, and bought one from Walmart for 7 dollars! How did they make a toolbox, which is plastic, which is a byproduct of dinosaur bones, and ship it from some third-world sweatshop for 7 dollars? They're Walmart, that's how.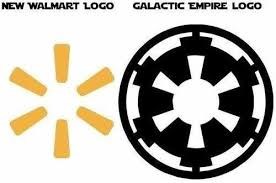 Well if the Galactic Empire sold toolboxes for 7 bucks, I might be inclined to side with Vader.

And if you've been out Mira way, you've probably noticed people still own horses, even though cars are objectively better at everything horses do. But why? Well, we changed the definition of what a horse is. They're still defined as giant, strangely obedient mammals, but as cars stole all the good horse jobs, the definition of horse went from "farming hardware" to "expensive recreational hobby." Turns out people liked horses for more reasons than pulling carriages and cavalry charges.

And just as cars displaced horses as the predominant hauler of stuff, malls displaced downtowns as the predominant shopping district. This isn't just a Sydney story either. This happened in almost every major city in North America in the 20th century, as downtowns shriveled up and suburbs exploded in a symphony of Malls, Walmarts, and mid-range chain restaurants. So what did downtowns do? Much like horses, downtowns changed their definition. To my generation, a downtown is not a place to shop. Downtown is a place to live.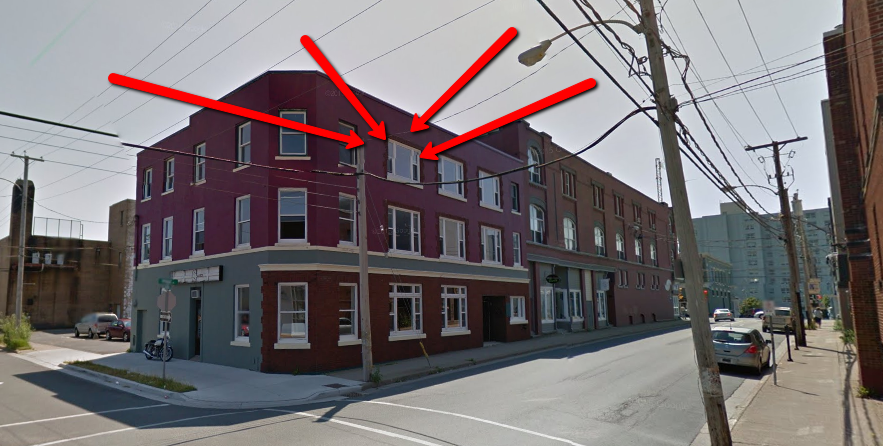 Somebody PLEASE tell me why I can't live here. C'mon!, Sydney!


Take me for example. I don't want a lawn. I know that a lot of middle aged white men view mowing a lawn as some sort of zen-North American-meditation-thingy, but to me it's just a chore. Buying a lawnmower does not appeal to me. It would really cut into my Star Wars action figures budget. Do you know what does appeal to me? Drinking beer on the third floor rooftop veranda of my downtown apartment with my friends, as we watch the sun set over Sydney Harbour. Walking to the corner store for milk. Shambling down to Dr. Lukes in my bathrobe to get my morning espresso from Missy. Not having to jump in my car every time I need batteries. These things appeal to me, and who doesn't want to be coffeeshop bathrobe guy?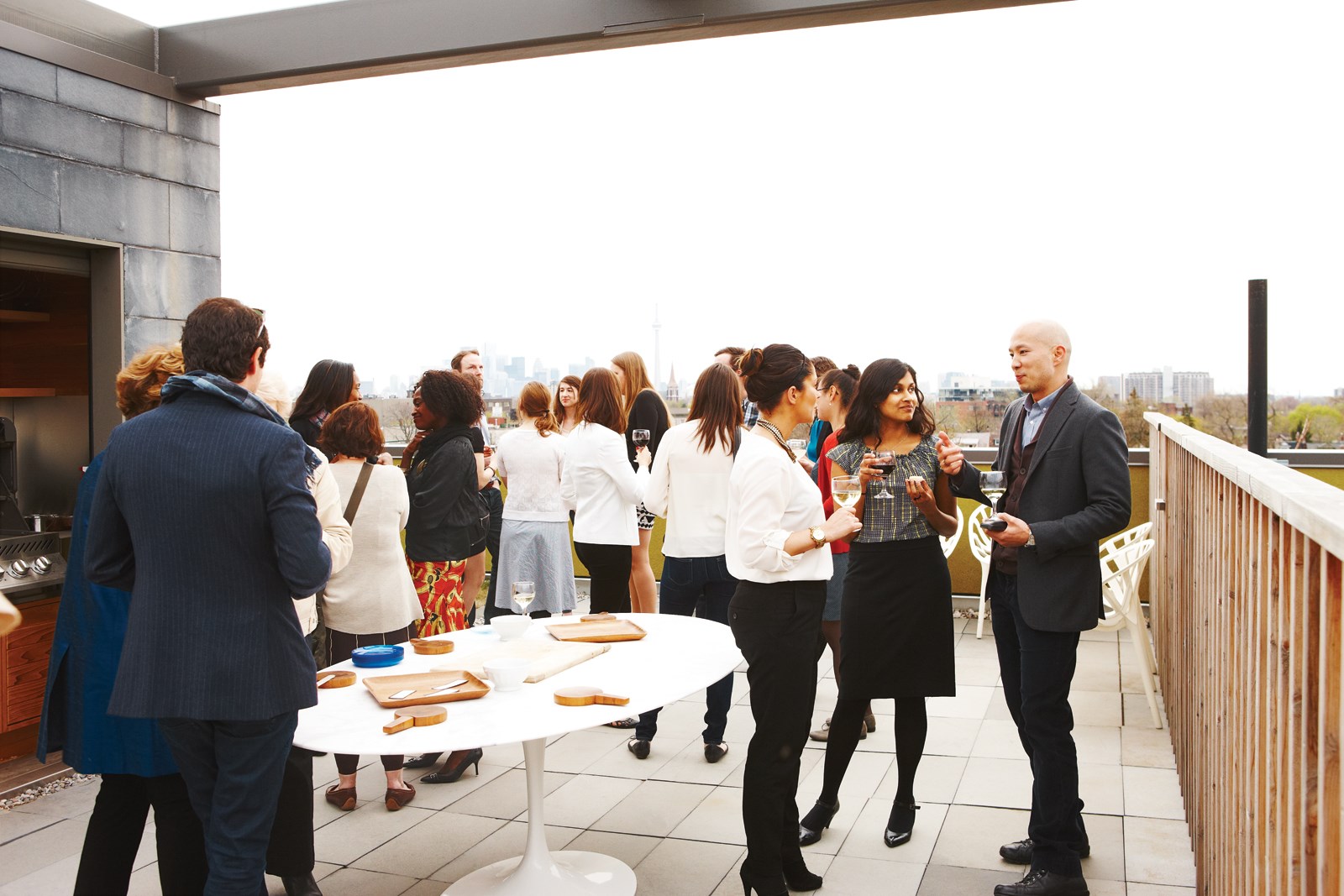 This could be me, except less attractive or well dressed!


But it seems to me that, as downtowns all around the world were transitioning from a shopping district to a place to live, Sydney, as is so often the case, didn't get the memo. As much as a mall is better suited for shopping than a downtown, a downtown is much better at other things than a mall. See, a mall, for me, is an objective-based facility. I'm at the mall to get something done, and I earn extra points for getting in, obtaining my quest objective, and getting out as quickly as possible. If you see me at a mall, do not say hello or expect a long conversation. I'm there to buy something I need and get out, and maybe pick up some A&W because their sweet potato fries are ridiculous. Otherwise, politely nod and get out of my way.

On the other hand, a downtown is a place to loiter without shame. It's like an 8 block living room with a recurring cast of wacky characters. A downtown has sidewalks, bars, restaurants, and strange stores that give a community an identity beyond "that one place with the Walmart on the bypass." A downtown is where the moose walked down the street in the opening scene of Northern Exposure.

Oh, Northern Exposure. The world might have forgotten about you, but I sure haven't.


And the best part about this story is that we're already close to having that. We have so many ingredients already in place to have a vibrant Downtown worth living in, like the Highland Arts Theatre, 4 different genres of bars, restaurants that serve more than club sandwiches, my nerd store, a quirky used bookstore, and a fantastic gym. Icing on the downtown cake is a variety of specialty stores, our fudge shop, a craft gallery, and a boardwalk. Sure, there are things that we could be doing better, but the transition from a shopping district to a place where things HAPPEN has already begun, and the biggest hurdle in this transition is our own mindsets, because if we keep thinking of downtown as a mall, and keep developing it exclusively for shopping, that's all Sydney is ever going to have downtown. A failed mall.

That's my opinion. What's yours?